Learn how to make Swarovski crystal birthstone jewellery as gifts and presents using simple jewellery making techniques.
Traditionally, birthstones are natural gemstones that are associated with particular months. Jewellery made using these stones is often given as Birthday gifts. With stones including emerald and diamond, you can imagine these materials are often out of many people's price range.
However our Swarovski Elements beads and pendants are perfect alternatives. Swarovski beads have that lovely sparkle and colour you expect from gemstones, but are more affordable than the real thing! We stock a wide range of shapes and colours to match gemstones, allowing you to create beautiful birthstone jewellery.
Here is our handy guide to show our suggested colours of Swarovski crystals to use in your birthstone jewellery.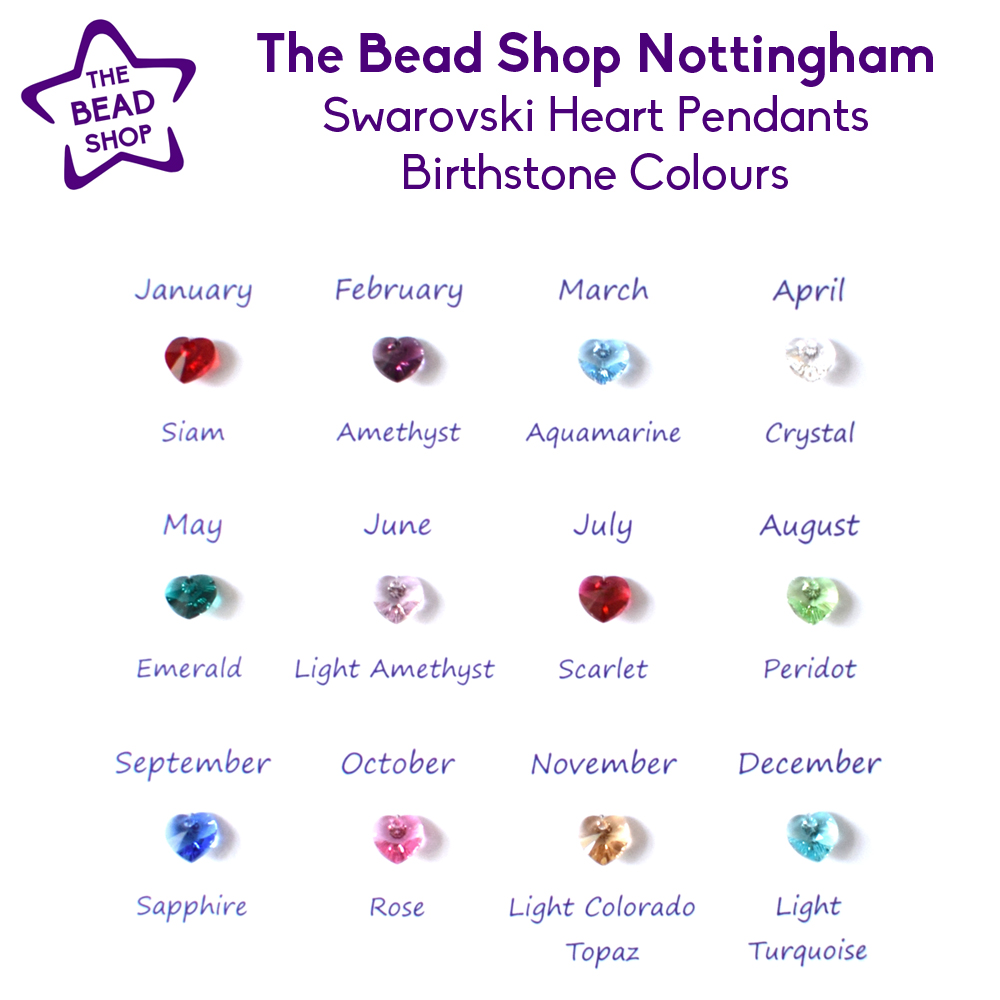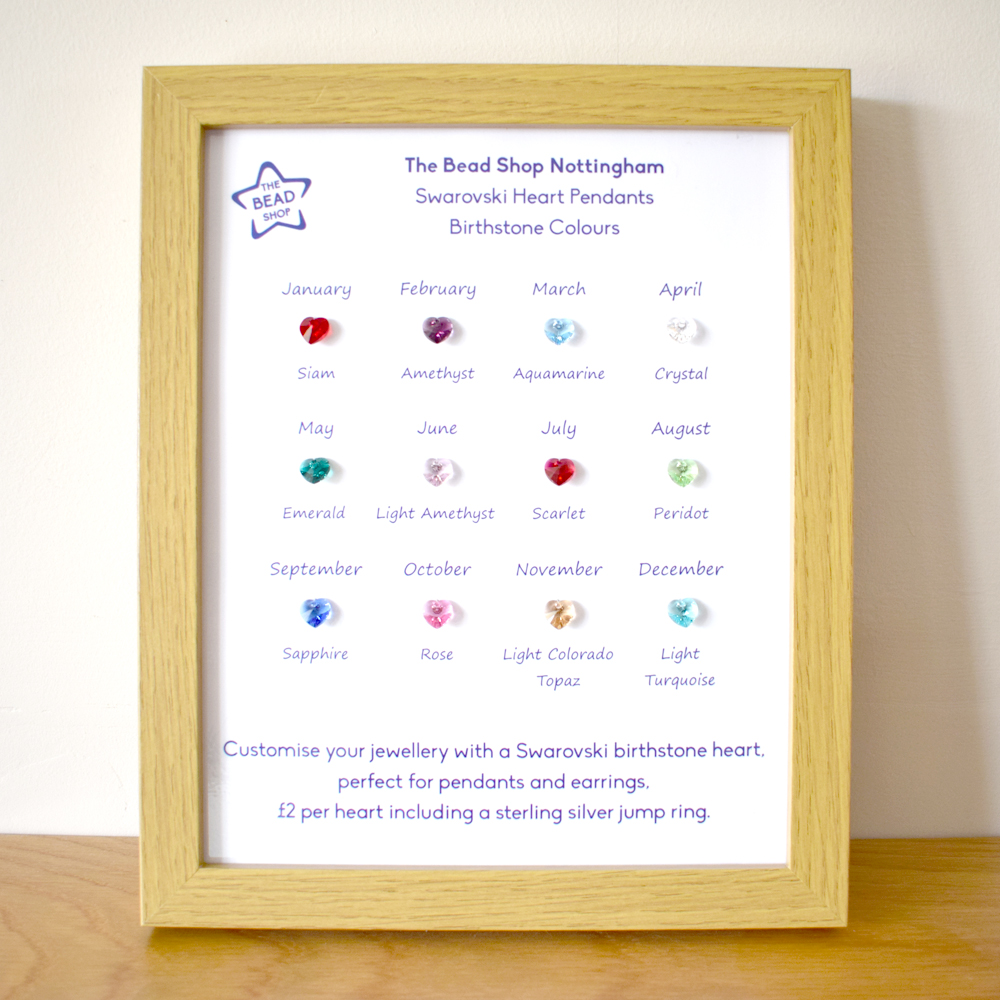 Making Swarovski crystal birthstone jewellery is a wonderful way to celebrate and symbolise the birthdays of family members and loved ones. How about creating a birthstone bracelet for your mum with the birthstones of each member of your family? Or you can create cluster earrings from different sized Swarovski Xilion beads.
You can never go wrong with a classic heart shaped necklace and earrings set and you can follow our simple YouTube video tutorial to learn how to make them.
Our YouTube channel also has lots of other project ideas and tutorials that you can incorporate Swarovski birthstone beads into. Also, you will find some handy beginner guides if you are still learning. Many of the free tutorials on our website to create Swarovski crystal birthstone jewellery too!
We would love see the Swarovski crystal birthstone jewellery that you make! Tag us on Facebook and Instagram and use the hashtag #thebeadshopnottingham.
Thanks for reading!
Emma