Mala Necklace
3 hours – £35
Skill level : 1 (beginner)
Traditional Buddhist prayer beads known as malas are used to count the number of times a mantra is recited.
You will learn how to knot Mala beads an act in itself which is very relaxing. Choose from coloured howlite beads and a semi-precious Guru bead. Then make a mala necklace with a tassel and thread to match or contrast.
All materials are provided. You take home the jewellery you make.
There will be fairtrade refreshments on the workshop. You will also receive a 10% off voucher for purchases you make in the shop (exclusions apply, please see main workshop page for more details).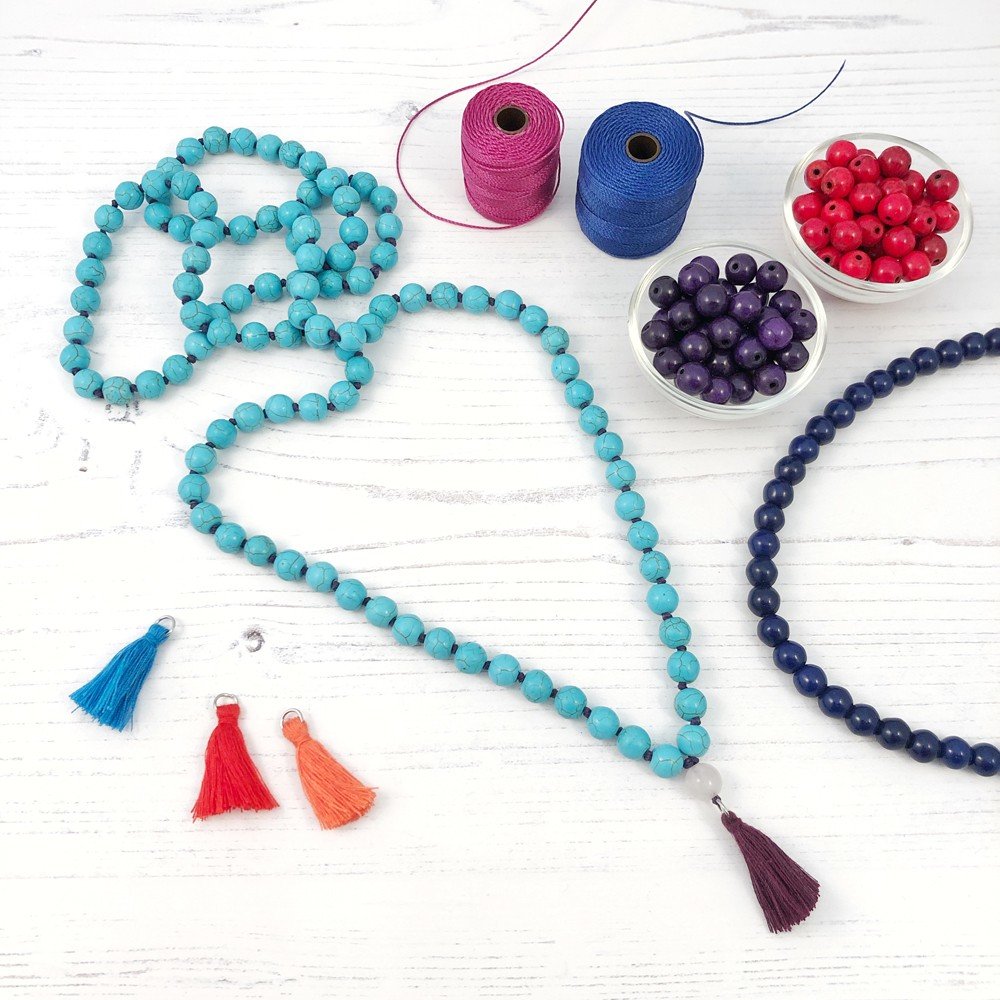 Show Filters
Showing the single result