Bead Groups & Bead Fairs with The Bead Shop Nottingham
Bead Group
Bead & Craft Social group runs 1st & 3rd Monday evenings (except Bank Holiday's) 5.30pm – 7.30pm. Find out more on our dedicated page here
Bead Fairs
Where to find us out and about. Each year there are a number of bead fairs all over the country. We endeavour to attend some of these so that we can meet our internet customers face to face! If you attend any of these events yourself and would like us to take something specific then please let us know, you can email us at info@mailorder-beads.co.uk or call us on 0115 9588899
Come and Meet us at…
Beadfairs are back and we are looking forward to seeing you at your local beadfair. We are trying to attend as many as there are running in 2022. Already in 2022 the organisers of The Big Bead Show at Sanddown Park have decided not to run the show in April but will be running the October show. Also Harrogate Beadfair is no longer running but we are hoping that someone will organise a replacement!
Please see below for more details.
We do try to bring as much of our range as possible but space restrictions usually means we do forget something! If there is something you would like us to bring especially for you then please do get in touch with us before the event.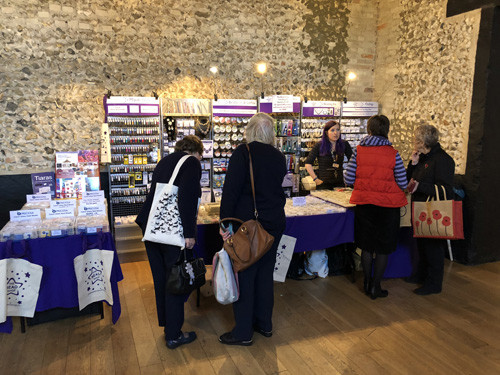 Beads Up North
Sunday 22nd May 2022
10am to 4pm
Haydock Racecourse,
Newton-le-Willows,
WA12 0HQ
Sunday 12th June 2022
Nantwich Beadfair
10am to 3pm
Nantwich Civic Hall,
Market Street,
Nantwich,
Cheshire
CW5 5DG
The Big Bead Show
Saturday 15th October 2022
10am to 4pm
Sandown Park Racecourse
Portsmouth Road,
Esher
Surrey,
KT10 9AJ