Hi Alex here! If you're anything like us at the bead shop you might have a collection of odd lengths of chain that you have no idea what to do with! I've created this blog post to show you how to create jewellery with leftover chain to hopefully inspire you to use utilise the chain you would otherwise throw away. Not only can you help reduce your waste but create beautiful things too.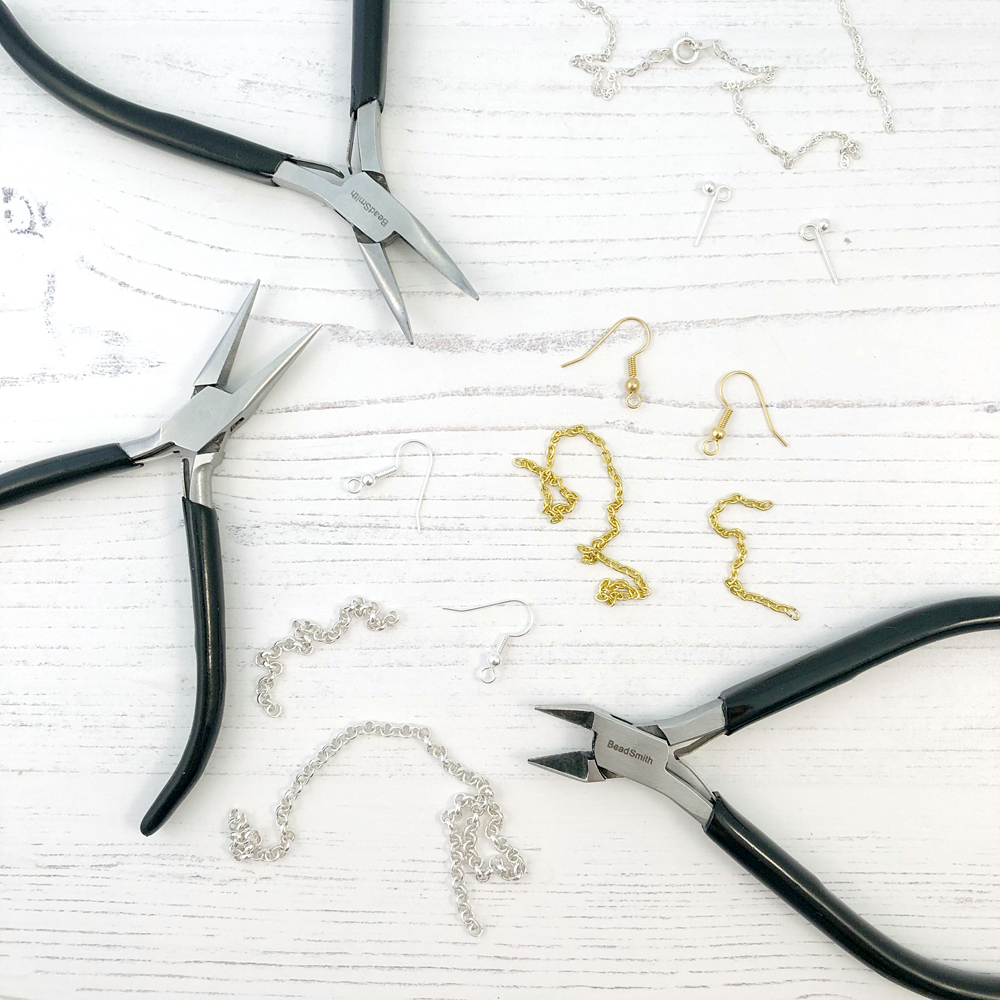 We have so many random bits of chain left over from doing quick fixes to broken jewellery. Or adding an extension to adjust chains for customers. We hate to waste things so the collection builds up. I thought it was time to do something with it all. So equipped with a collection of findings and beads I got creating!
I started off very simple and created earrings with nothing but a pair of loop studs, butterfly backs and of course random lengths of chain.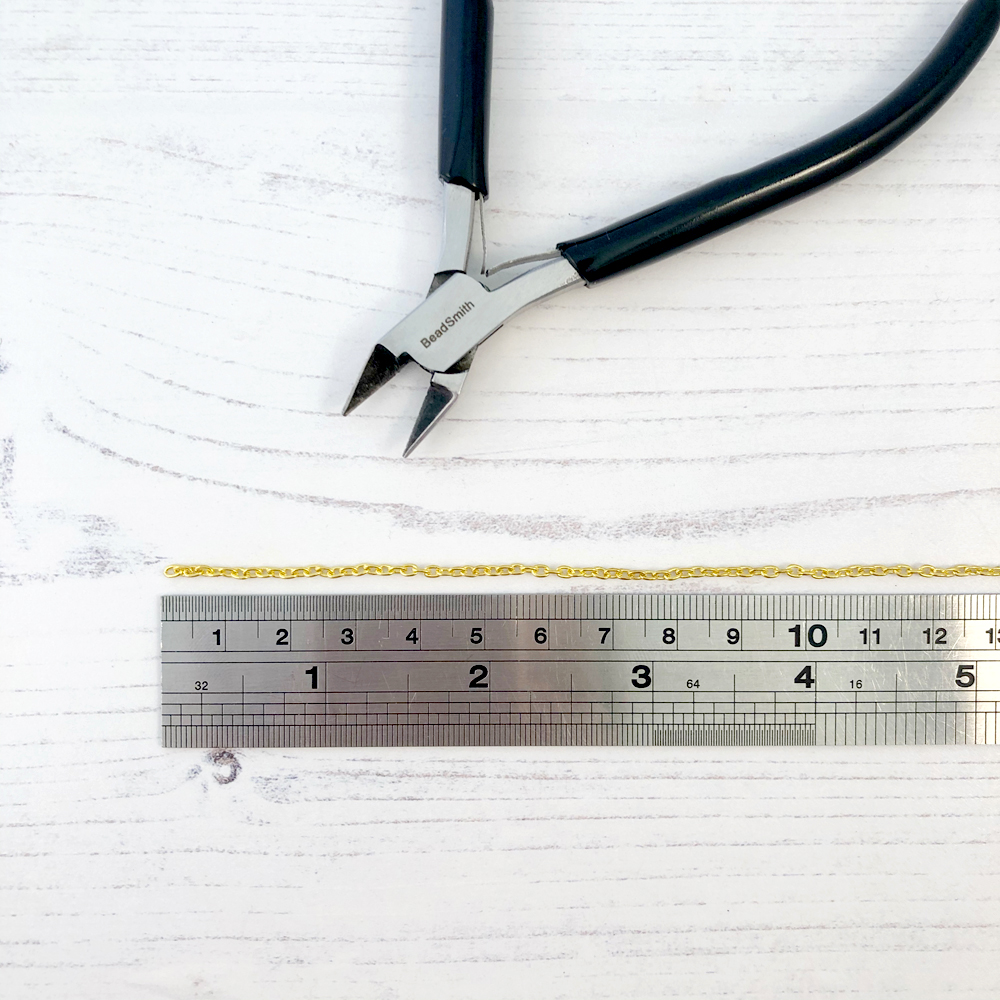 I started by measuring the chain into two equal lengths. Then using side cutters I cut them to my desired length. To avoid further waste you can just cut a sensible length of chain in half and let the length of chain determine the finished earring size.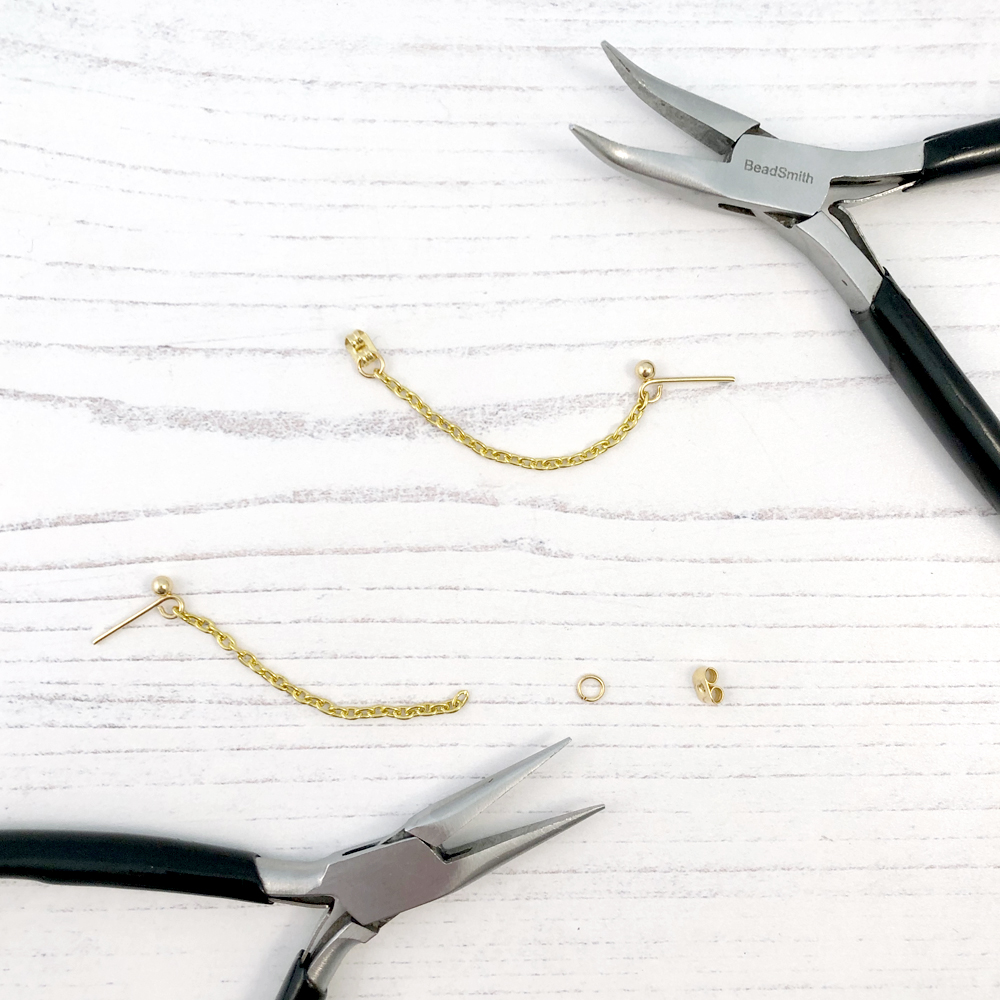 I then used 4mm jump rings and chain nose pliers to connect one end of the chain to the loop stud. Then the other end of the chain to a butterfly back also using a 4mm jump ring. Once the earrings are worn the chain hangs nicely, in a loop from the ear lobe.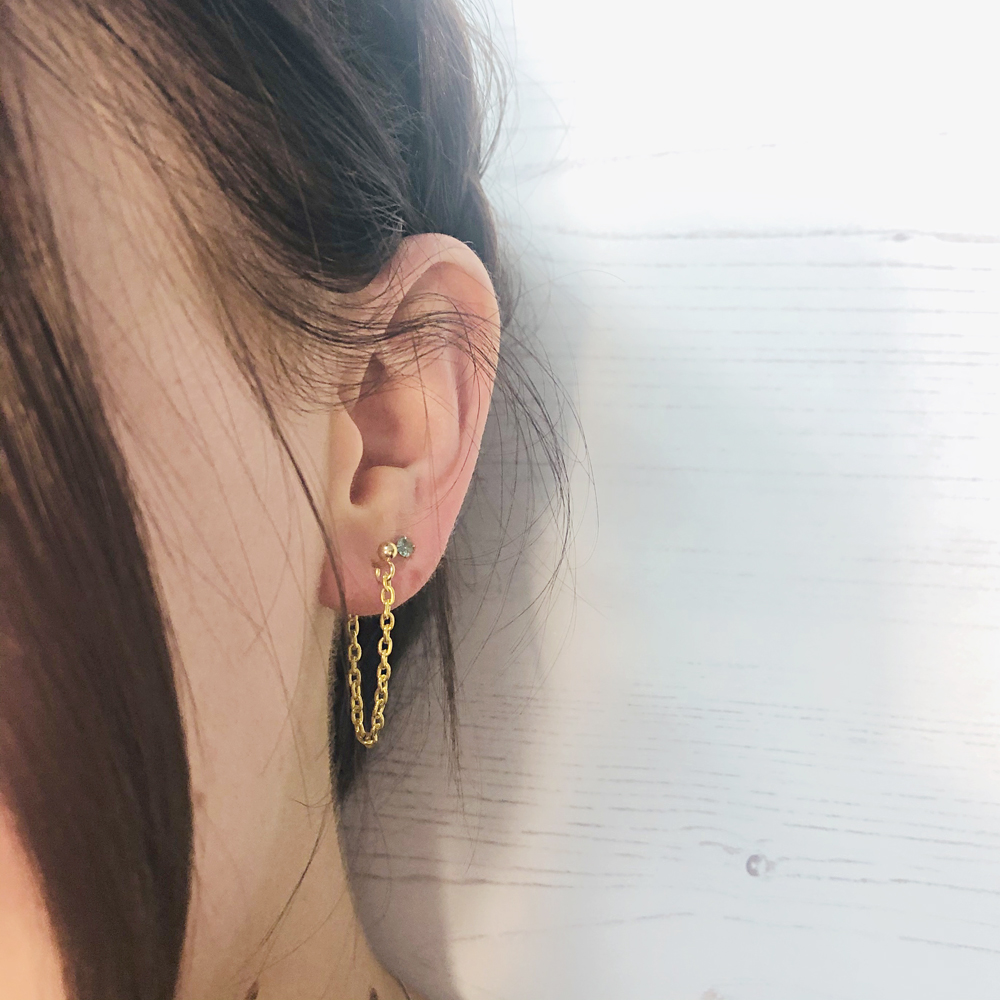 I think the finished earrings look really elegant (and not at all made from off cuts).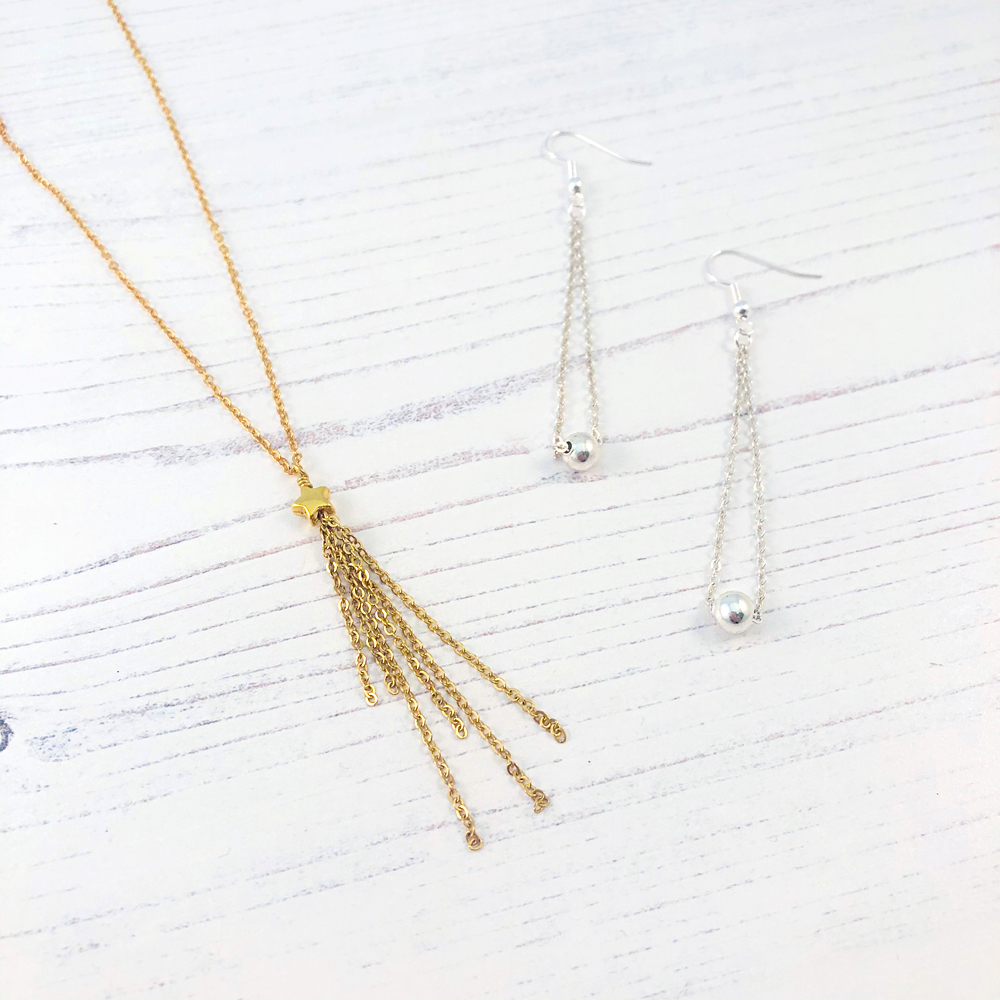 There are lot of other things you can do with leftover chain. Here I have threaded a 6mm round spacer bead through a short piece of chain and attached both ends of the chain to a fishhook to create a quick and simple pair of earrings.
To create the star pendant I simply took all the random short lengths of chain I had left over and added them into the loop of an eye pin. I then threaded the eye pin that through the star bead and created a wrapped loop above the bead ready to add it to a chain to complete me necklace.

This short video will help you make the loop:
These are just a few ideas of how to create jewellery with leftover chain. Let us know what you do with your random bits of chain or other oddments left over from jewellery making.
Share your makes with us #TheBeadShopNottingham