As I write this it's only a week until we will be re-opening our doors to welcome you back to The Bead Shop! In some ways it's been a very long 4 months since we shut our doors due to the Covid-19 pandemic. In other ways it feels like the time has flown by! Back in March it felt like everything was falling apart both from a business and personal point of view. We had no idea how we would manage to keep paying everyone, mixed with worry about higher risk friends & family.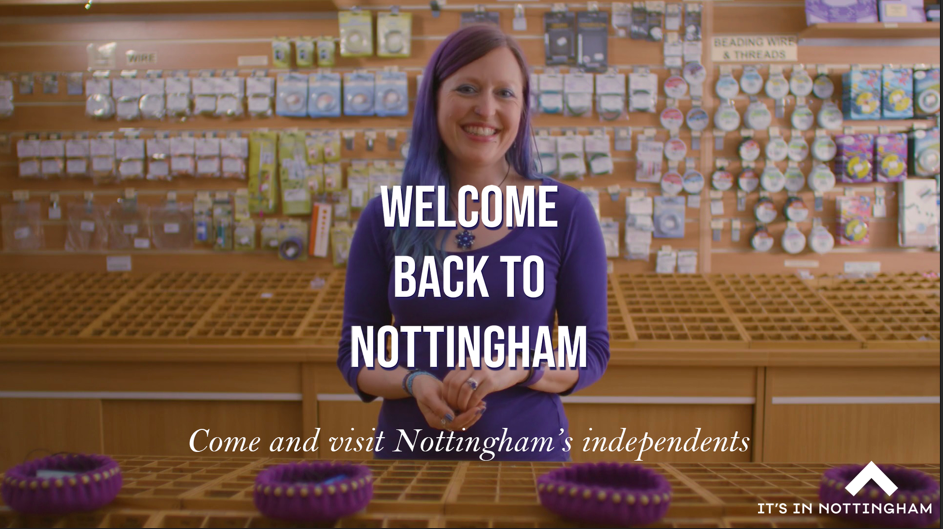 I feel incredibly lucky that 4 months on we are able to re-open. Everyone has been paid. My cousin who spent 7 weeks in intensive care with Covid-19, is well on the way to making a full recovery. I am eternally grateful to everyone who has placed orders with us and shared our social media posts. As well all the key workers in the NHS, retail & delivery services that have kept everything going.
Additional Disruption
Although we could have opened a month ago we decided it was better to have a more gradual return. With the disruption of the tram tracks being replaced outside the shop we initially have been open for appointment shopping. This has allowed us to redecorate & clean the shop and our wholesale department. As well as work out the safest way to re-open. It's also meant that Steph, Steffie & Emma have had a more gentle return to the shop.
Over the lockdown period we have focused on designing new kits and virtual workshops. With the hope of keeping everyone entertained at home and to try to make up for the sales we have lost due to the shop closure. In normal times a lot of our sales are generated by our workshops as well as regular bead fairs. We are hopeful we will be able to start small socially distanced workshops again this year as a return to our regular program of events is a long way off.
Our virtual workshops and click & collect service will continue alongside mail orders and we hope that many of you will visit us in store.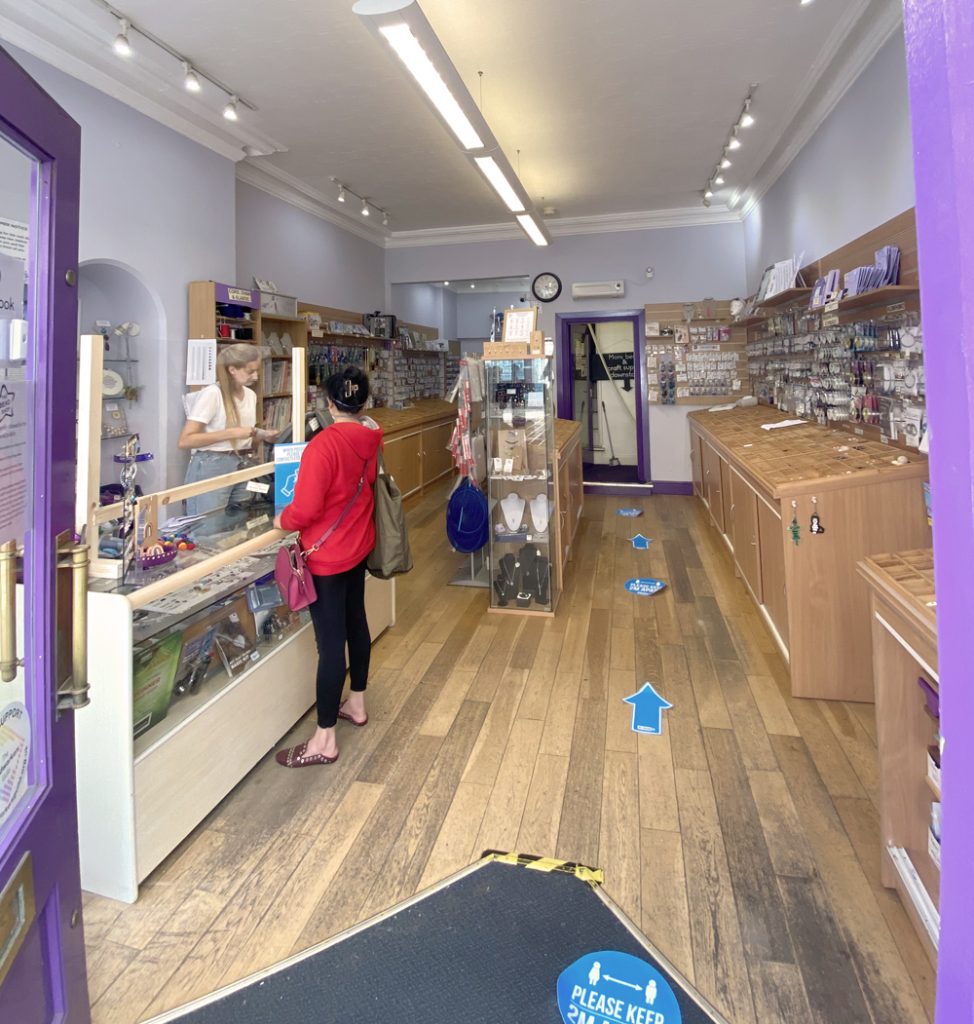 To keep everyone safe while we welcome you back to The Bead Shop we have made some adjustments to how shopping with us will work;
Please use the hand sanitiser provided before you start shopping
We will be limiting the number of customers in store at any one time to 4
We've introduced a one way system to help everyone keep their distance
Our staff all have face shields but we do ask that you keep a safe distance at all times
There could be a slightly longer wait for re-strings and repairs (though we still hope to be able to complete fixes in 2-3 weeks)
Please try to only pick up the beads you'd like to buy – we'll be on hand to offer help & advice
Although we can take cash we'd much prefer you to pay by contactless payment
We'll be keeping the shop door open as much as possible to aid ventilation
All high contact surfaces are cleaned regularly and we have a screen installed on the counter
If you're feeling at all unwell we ask you to stay at home and give us a call instead of coming in to see us
We understand that these changes can make people feel unsure and anxious but we are the same friendly people, excited to welcome you back to The Bead Shop. If you'd like to talk over what to expect when shopping in store please do call us (0115 958 8899).
Nottingham is full of small independent shops that can't wait to welcome their customers back. All indies have had a difficult start to the year & just want to continue doing the job they love. Please keep shopping small, now more than ever the high street needs your support. We want to still be here in another 20 years time to help you with all your beading and jewellery needs but can only do this with you.

Thanks for reading.
Hana