If you thought macrame was all about boho wall hangings and seventies plant hangers, think again! Macrame jewellery puts decorative knotting and simple jewellery making skills together to create some incredible pieces of jewellery.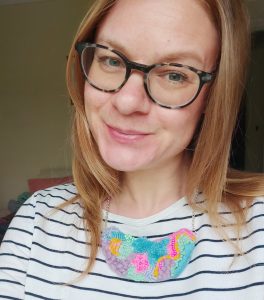 I'm Emma and working at The Bead Shop means I get to try lots of different beading and jewellery techniques. I like to take the basics of jewellery making and apply them to other crafts. One of those crafts is macrame! I love taking bits of cord and turning them into beautiful creations using knots and my bare hands! And with some simple jewellery making knowhow, they can become wearable pieces of art.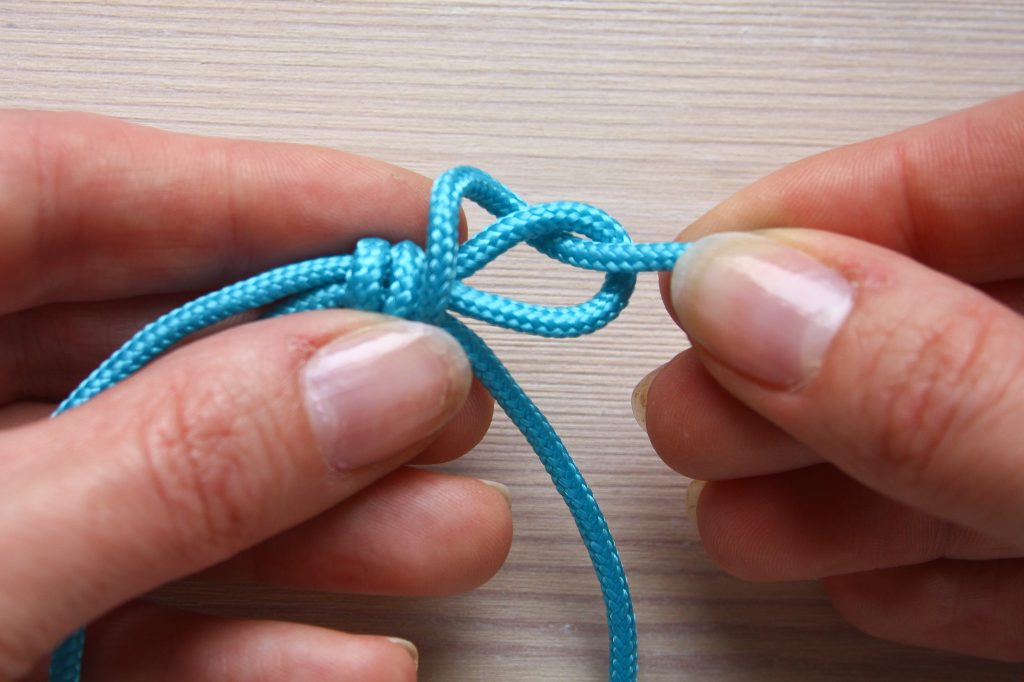 My background was studying Fine Art at university and when I graduated, I began making sterling silver and resin jewellery alongside working full time in the media as a picture researcher. I bought many of my materials from The Bead Shop and it was after attending a workshop that I applied for a job. That was 10 years ago and I have been here ever since!

I have continued creating my own work, creating my blog Make and Fable in 2015. I love making craft and jewellery tutorials and have discovered a true passion for teaching crafts and encouraging creativity. But I had a secret dream of one day publishing a craft book. One day last year I decided that I was just going to get on with it and produce one myself as a digital eBook.

In March of this year I launched Modern Macrame Jewellery and Accessories! It is a whopping 73 pages of colourful macrame tutorials, broken down into easy steps. As well as going through each project, step-by-step, there is a comprehensive Knot Library. This details how to tie all the basic macrame knots including three sliding knots. There are 22 projects ranging from simple bracelets, through statement necklaces to delicate earrings. There are also lots of hints and tips to create fringing, seal cord ends and make your knotting easier.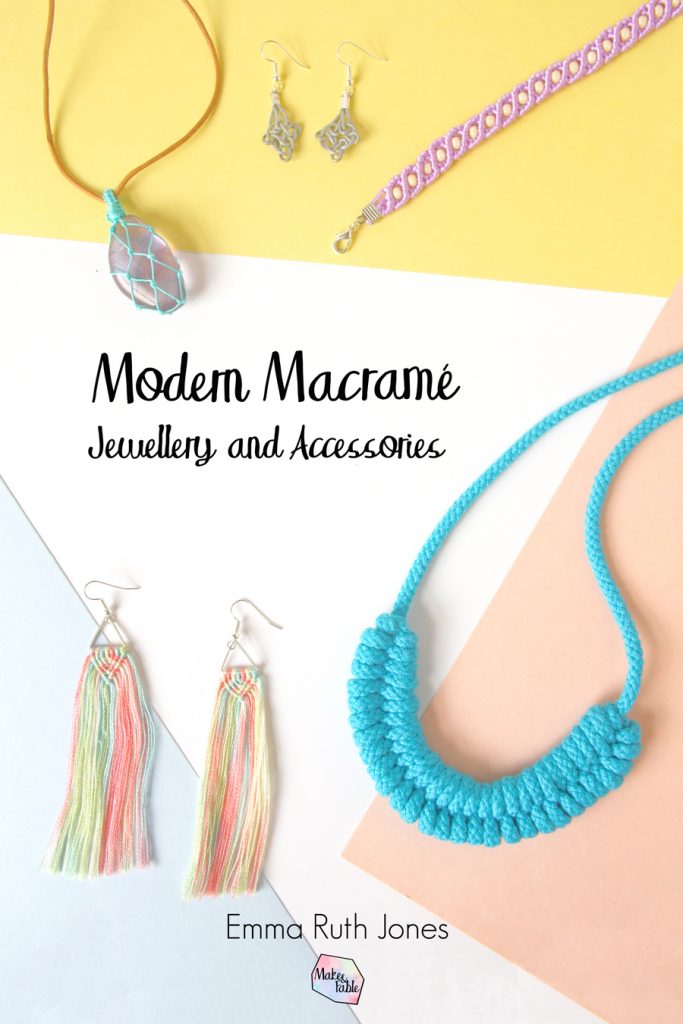 A lot of the projects in the book use materials from The Bead Shop, from cords to beads and findings. I wanted to make the sourcing materials for the projects as accessible as possible and encourage people to use their local bead and craft shops, rather than have to source specialist macrame supplies. If you have done any jewellery making, most of the findings and components will be very familiar, as will many of the cords used.

All the basic macrame knots are demonstrated using Paracord, which is also the perfect cord for practising new knots with!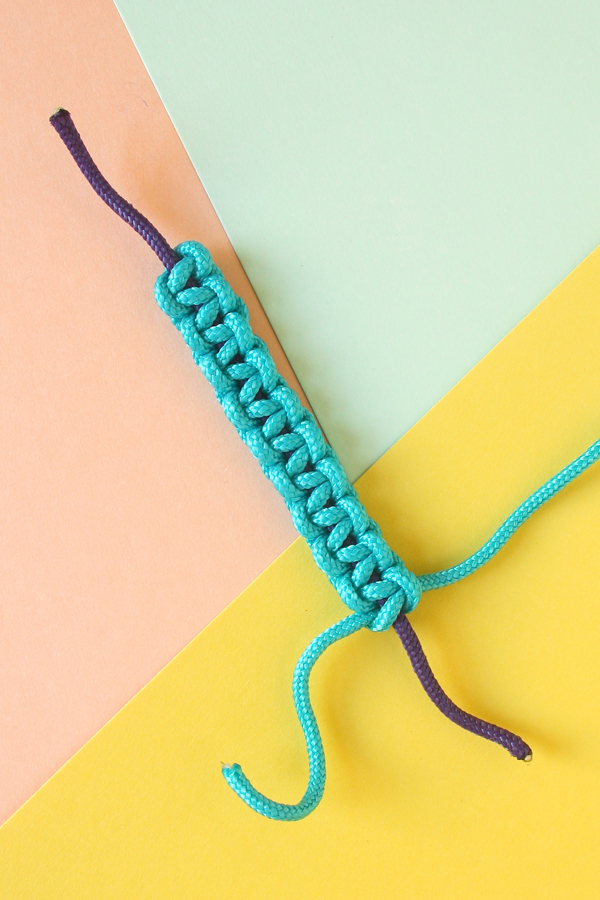 The Lazy Millipede Brooch, uses paracord and a 3 hole brooch back.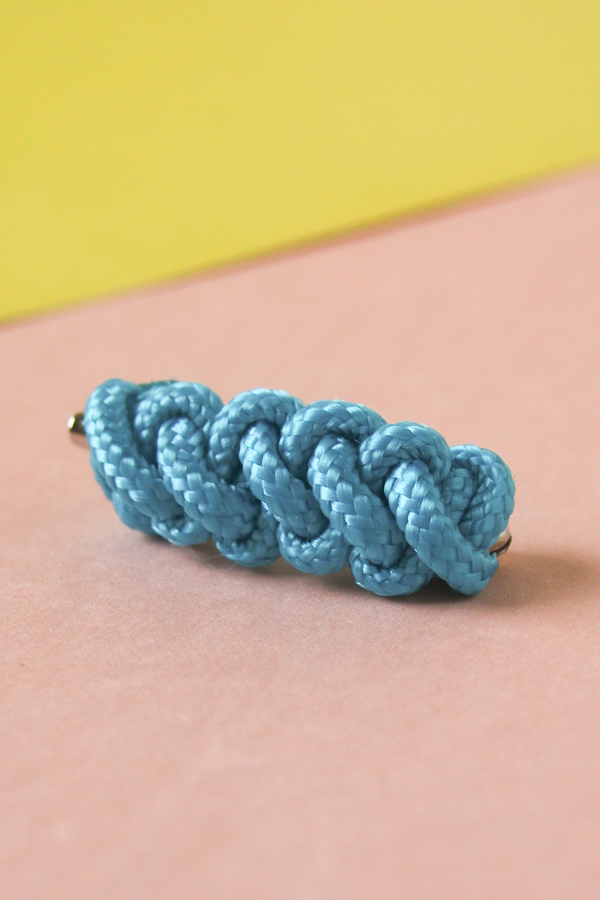 The Wave Bracelet is made with 1mm satin cord, size 5 seed beads, fold over cord ends, jump rings and clasp; all from The Bead Shop!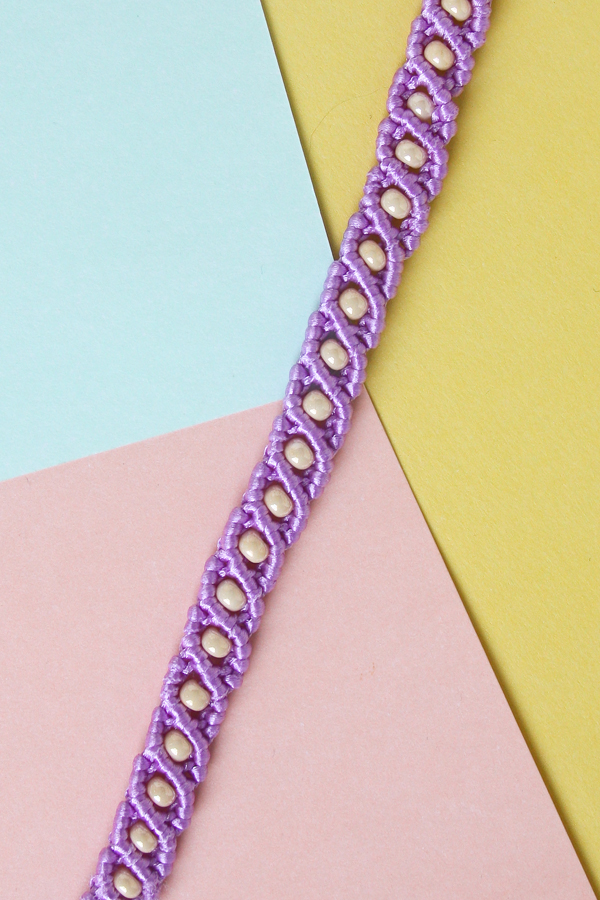 The Larks Head Knot Hoop earrings take the versatile Quicklinks, silver plated fishhooks and beads from the Czech glass purple seed bead mix.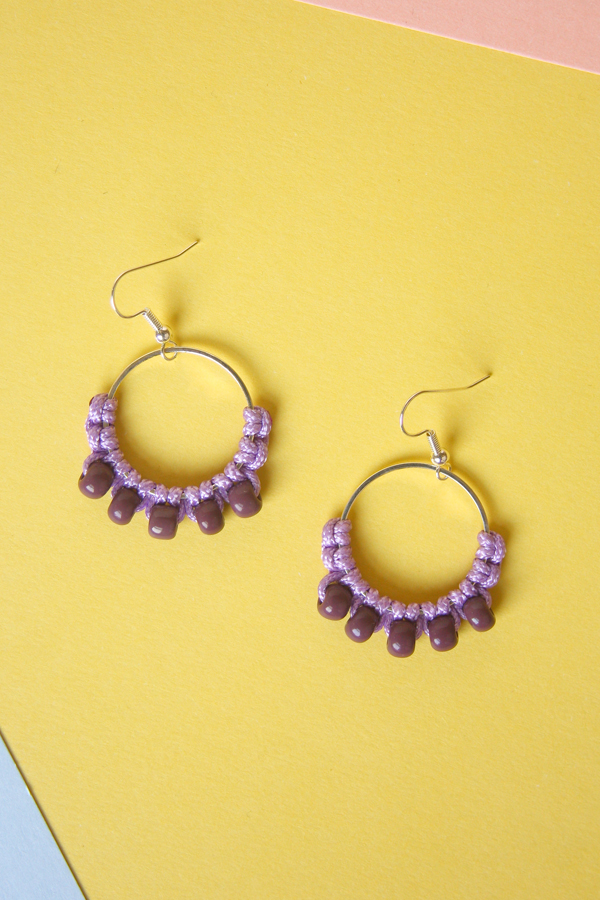 If you pop on over to my blog you can find out more about my Macrame Jewellery book. If you make beaded jewellery, I bet you already have the materials needed to make many of the projects. So grab some cord and jewellery findings and have a go at macrame jewellery!