Some of you may already be familiar with Chloe, she's visited us on many occasions and it's been lovely seeing her more regularly at our Virtual Bead & Craft sessions on a Monday evenings. We thought it'd be lovely you for you to get to know her better so we to invited Chloe to write a guest blog.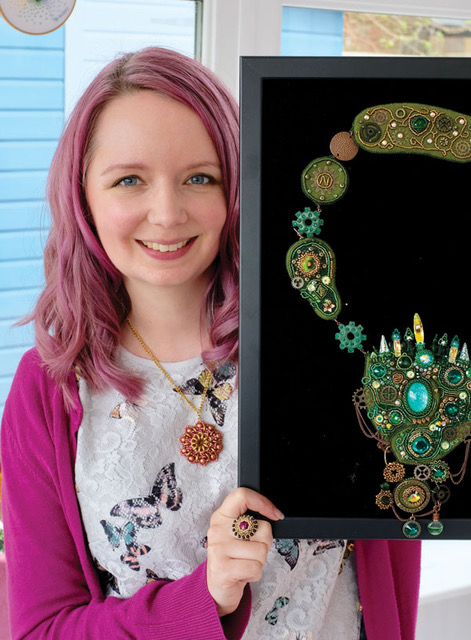 I first discovered beading whilst at university in the form of bead-looming, thanks to my art-teacher Mum. While home one weekend and kicking my heels she lent me a book, a loom and a selection of beads to see if I could have a play, in the hope it might be a suitable activity for her students. Within minutes I was hooked. It was such a great antidote to my stressful final year Journalism studies and I made heaps of bracelets for all my friends who were very kind about my wonky, unstable creations.
Fast forward around a year-ish and I was walking down the road in my soon to be hometown of Nottingham after viewing a lovely flat and couldn't believe my eyes when I saw an actual bead shop. I hadn't even known that these little slices of heaven existed so was amazed when I saw they had a job opening. It was perfect.
My first day was bemusing when I was given the task of counting out hundreds of tiny Swarovski crystals into little packets. I was in awe of the thousands of different types of beads you could buy. Wow! Czech glass, Delicas, ceramic beads, wire, findings, Beadalon… there was a lot to discover!
I learnt much more about beading during my time working at The Bead Shop, soaking in everything I could from other staff, customers, books and magazines and really finding a passion for working with tiny seed beads. I learnt how to make bracelets that didn't fall apart and picked up basic stitches from Robin and Hana.
Once I'd mastered the basics I grew in confidence and I started to develop my own designs, even creating a couple of kits to be sold in the shop as well as projects for workshops and magazines. In 2010 I moved down south to pursue my dream job as editor of Bead magazine (now Bead & Jewellery) where I spent three and a half years. Now I work for myself full time, designing and creating my own kits, patterns and workshop for beaders to recreate around the world. I've enjoyed teaching my designs all around the UK as well as abroad.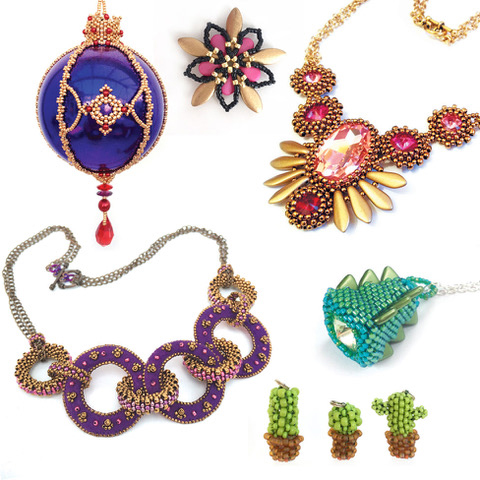 Life has changed in the last 18 months thanks to my tiny daughter. Becoming a mum has been the most amazing experience but means I can't travel like I used to. In addition, lockdown life has forced many of us to try new things and for me it's meant bringing forward my plans for virtual teaching, and it's been such a fun experience so far!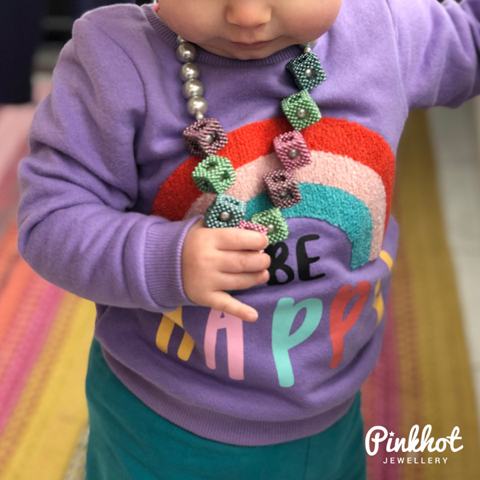 I launched my first virtual classes in May along with my new YouTube channel. It's been amazing to bead along with beaders from different parts of the UK, as well as the USA and Israel and has really opened up an exciting avenue for me! I'm looking forward to teaching many more classes over the next few months and plan to keep my virtual classes going even once we return to the 'new normal' with the hope I can spend time with beaders who wouldn't usually be able to make it to my classes.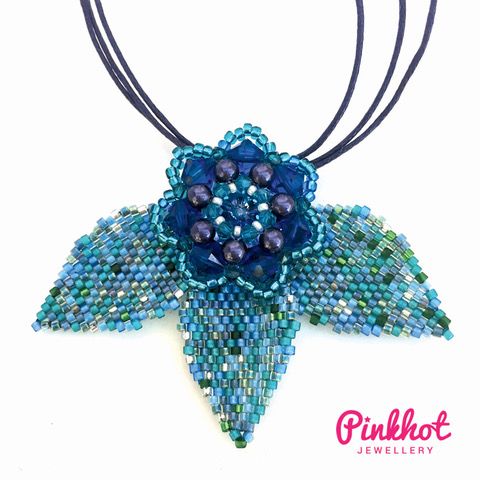 If you'd like to join me on a virtual workshop then check out my upcoming classes. Many of the materials for these classes can be bought from The Bead Shop, such as the components for my Autumn Leaves project. (Edit by Hana, let us know if you're struggling to find anything – we can almost certainly order it in for you!)
Visit my website to see all my designer kits, patterns and workshops.