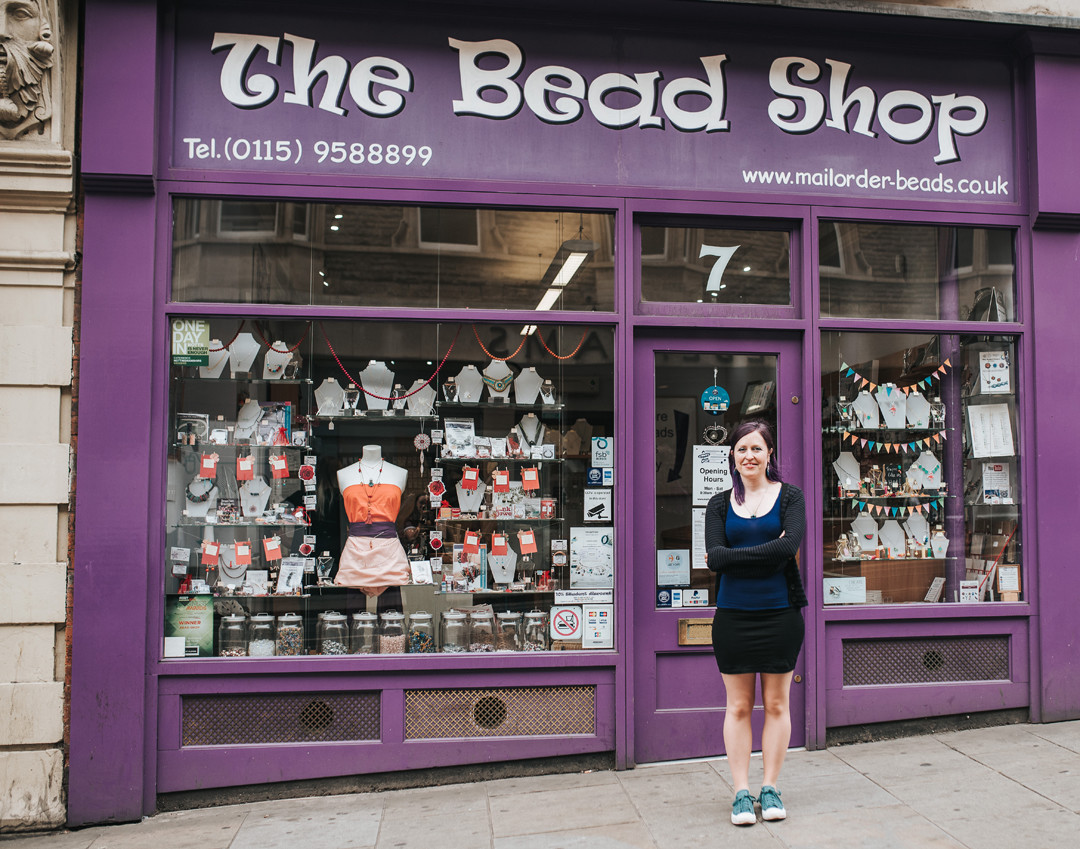 Hi it's Hana here; I'm writing this as we celebrate The Bead Shop's 19th birthday! I wanted to start by saying a massive thank you to all our customers past, present and future. Without you buying your jewellery making supplies and beads from us we wouldn't still be here. Over the years I've met so many amazing people in the shop, at bead fairs and on workshops. I love getting to know you and seeing the projects you're working on and am lucky enough to count some of the people I've met through the shop as friends.
As I've been looking back at the shops history it seems like a sensible time to re-cap it for you. In many ways it seems like a lifetime ago since Robin & I opened a shop in Nottingham's West End Arcade. I was 18 back then so have now been selling beads for over half my life!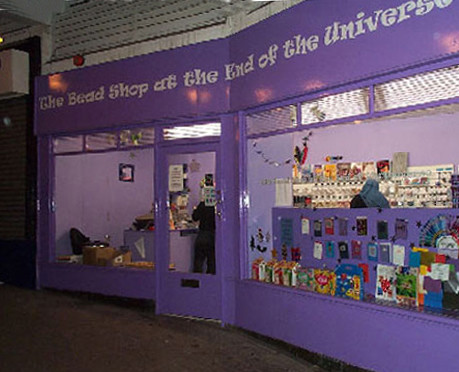 We initially struggled to get funding. Neither the Prince's Trust or banks were willing to take us seriously. Fortunately I eventually persuaded the NatWest and my Dad to help, along with emptying out my savings. We initially opened as The Bead Shop at the end of the universe (one way to get remembered by our suppliers! We opened in January 2000 in a small retail unit in Nottingham's West End Arcade. Robin did the joinery to create the bead displays and along with a team of friends we painted, sorted and stocked the shop.
Within the first year it became clear that the shop wasn't big enough, we often had customers queuing outside on Saturdays! We also wanted to start teaching workshops and expand our range.
The unfortunate demise of the Co-op on Upper Parliament Street led to the retail unit next door to it becoming vacant. This shop had many positives, including a separate staffroom and a stockroom to store our rapidly expanding range of beads. It also had a separate area perfect for beading workshops. And most excitingly two toilets! The only downside was how cold it was. Despite having as many heaters as possible between all the boxes of beads, you could often see your breath and lots of us wore pajamas under our work clothes! We launched our first ecommerce website and started to sell our beads mail-order from this shop.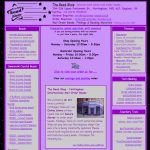 Our lease was due for renewal in 2006 so we knew if we wanted to move to a better and warmer shop it was now or never! After several months of shop viewings and negotiations we found what is hopefully our permanent home on Market Street. It was a bit of a challenge moving as the loading restrictions meant we had to carry most of the stock and furniture between the old and new shops, even though they are only around the corner from one another! This greatly amused passersby but not so much the bead shop team!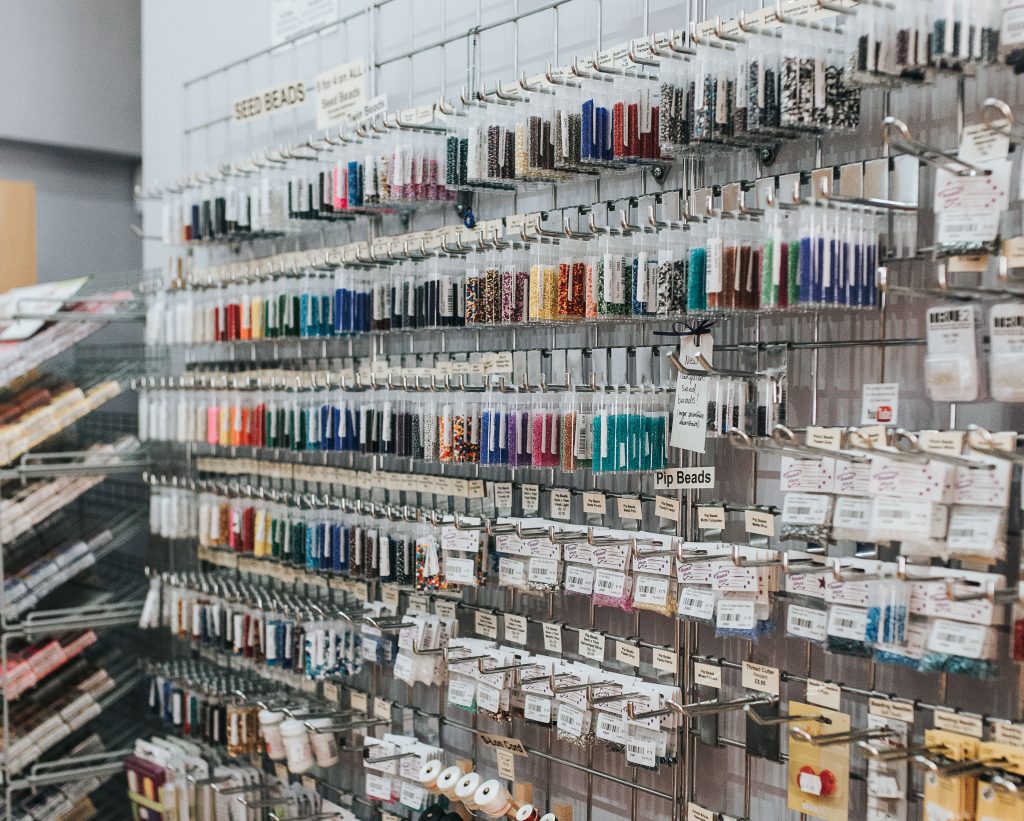 7 Market Street is a beautiful Victorian building just up from Nottingham's Market Square and down the hill from Theatre Royal & the Concert Hall (link to these). A lot warmer than our previous home it's stunning high ceilings mean it's still on the chilly side yet the huge amount of natural light more than makes up for it. Our workshop room is now directly above the shop and benefits from a large bay window and original features. We've recently crowd funded the renovation of the room. This has meant we can teach a wider variety of silver smithing and glass fusing workshops, complementing our range of beading and mixed media classes. More info can be found on our Kickstarter page https://www.kickstarter.com/projects/thebeadshop/the-bead-shop-new-workshop-space-nottingham
You can view our workshop timetable here.
https://www.mailorder-beads.co.uk/workshops/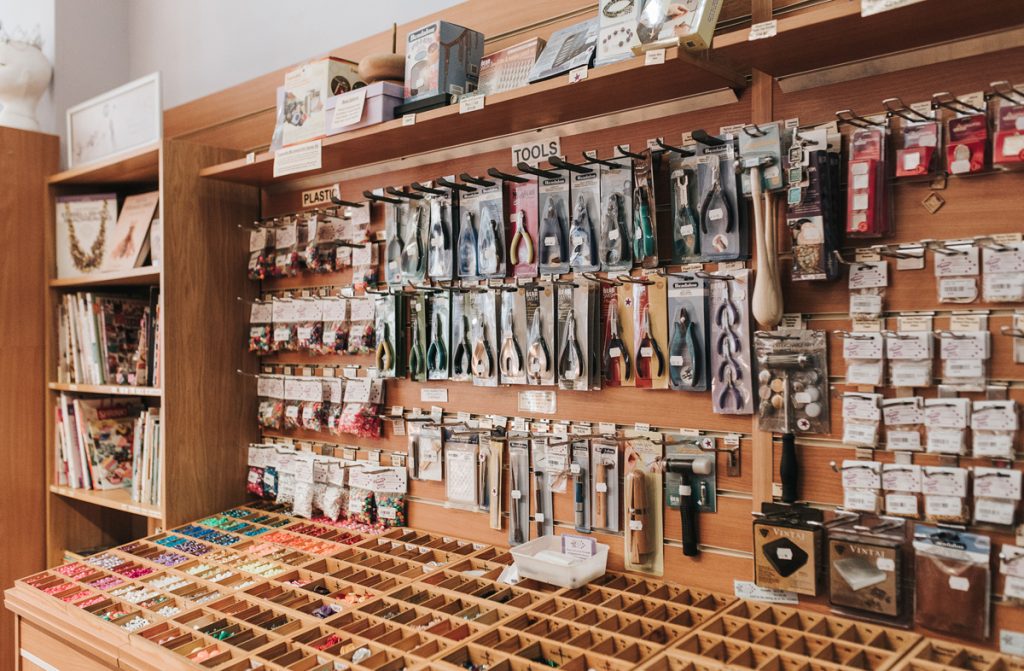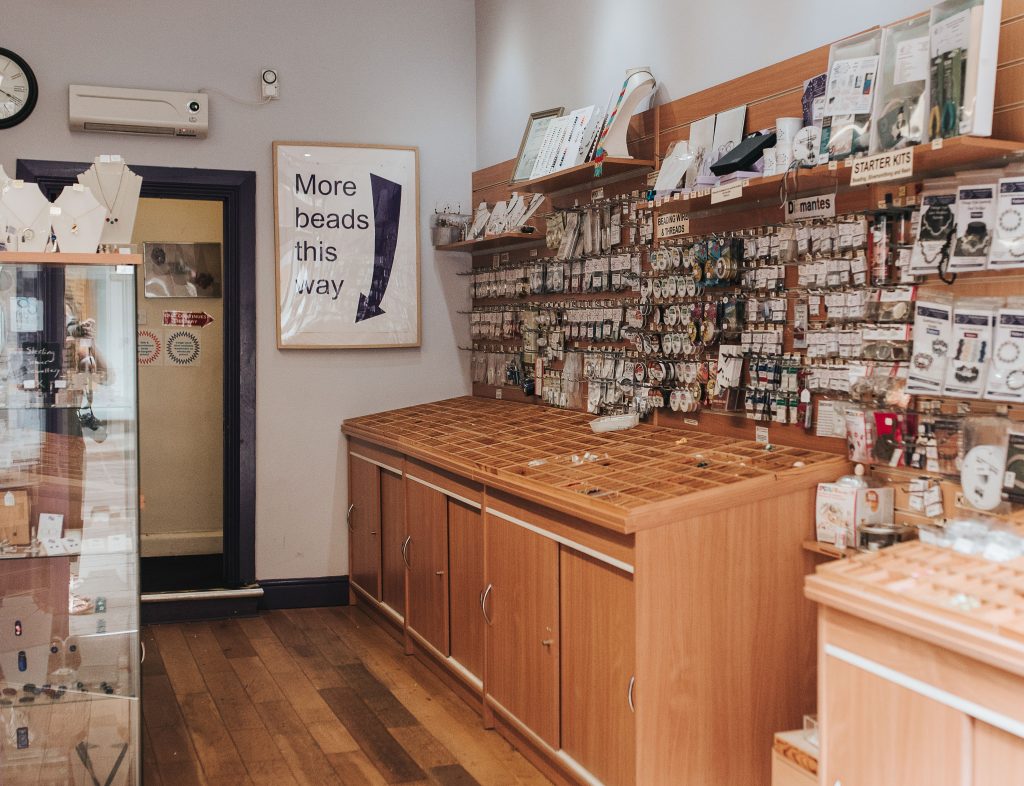 A lot of things have changed over the years, we've focused more on beads and jewellery making supplies and reduced our craft materials. More recently we offer a fixing and restringing service. This is doubly rewarding as we help customers bring new life to old jewellery and also get to hear all of the history behind the pieces. One thing always remains the same;  we have the loveliest customers!
What's your oldest memory of The Bead Shop? Is their anything else about our history you'd like to know?
I have a keen interest in the history of 7 Market Street, if you have any memories or pictures of the building please get in touch!
Hana -x-