Hi Steffie here!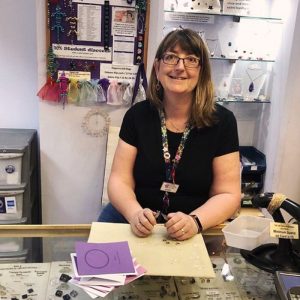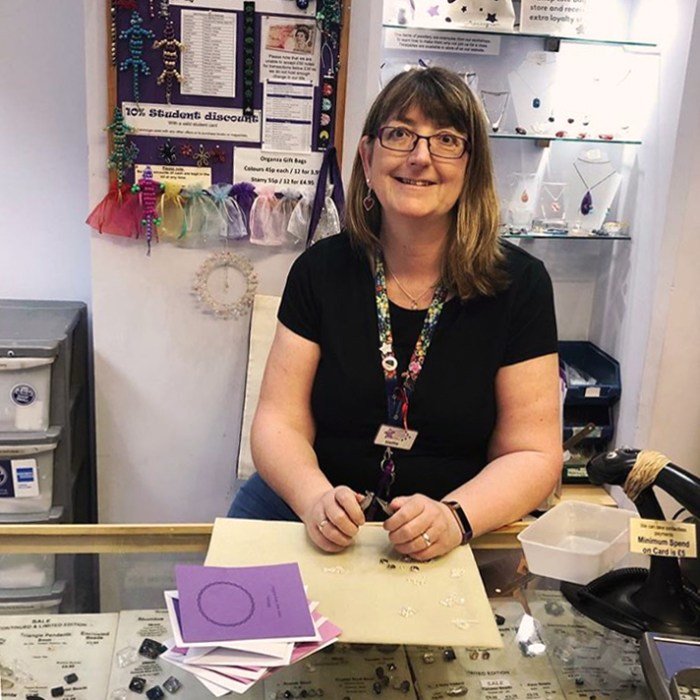 One of the things I love about my job here at The Bead Shop is when new books come into the shop. I get a chance to review them before putting them online and on the shelves for sale. I love flicking through our book collection and finding inspiration.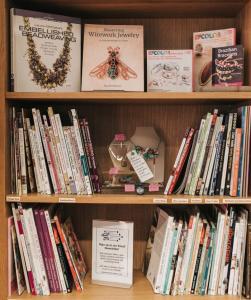 Beaded Fantasies written by Sabine Lipperts contains 30 designs. Sabine has designed some amazing items of jewellery that are real statement pieces.
Lipperts book has ideas for bracelets, necklaces and earrings. I have only produced basic beaded designs up to now. I decided to make the 'Sweet Eighteen Earrings', which is a beaded rivoli design to give myself a little bit of a challenge.
One of the first things with any project is deciding on what colour beads and rivolis to choose. I am a 'purple girl' as many know but I wanted to show the diversity of the book by choosing a different colour scheme. After a while, I decided on crystal and green.
After several false starts, the design 'clicked' with me and it started to make sense. I wanted to get this right and I wanted to prove to myself I could learn this new technique. I persevered and soon the piece was complete. I felt that the size of the finished item would lend itself to a pendant, rather than earrings, so I added a silver chain.
I would say that this book is an intermediate and/or advanced level, but as a beginner you will also find it very useful. The skills and techniques described will be transferable into other jewellery making projects.
Here is the finished pendant up close, I'm really pleased with the result. If you also want develop your bead weaving skills you can find a copy of the book in the shop or you can order online at here. https://www.mailorder-beads.co.uk/shop/sabine-libbert-s-beaded-fantasies
Thanks for Reading,
Steffie!