Hi Steph here, I thought I'd show you how to make your own beaded felt bowls! You may have seen these beautiful bowls in our bead shop or on our social media. We launched them for our 20th Birthday party back in January. We wanted an alternative to the plastic tubs that customers use to collect their beads in whilst shopping. We had been on the look out for a while, but hadn't found anything suitable. That was until I visited the Nottingham Yarn Expo last November where I saw these fun bowls on Joe's Toes stand. They are a Yorkshire based company producing DIY slipper kits as well as a few other fun felt items.
Update – After many requests, we now have Felt Bowl Kits available to buy, with all the materials needed to create your own felt bowl!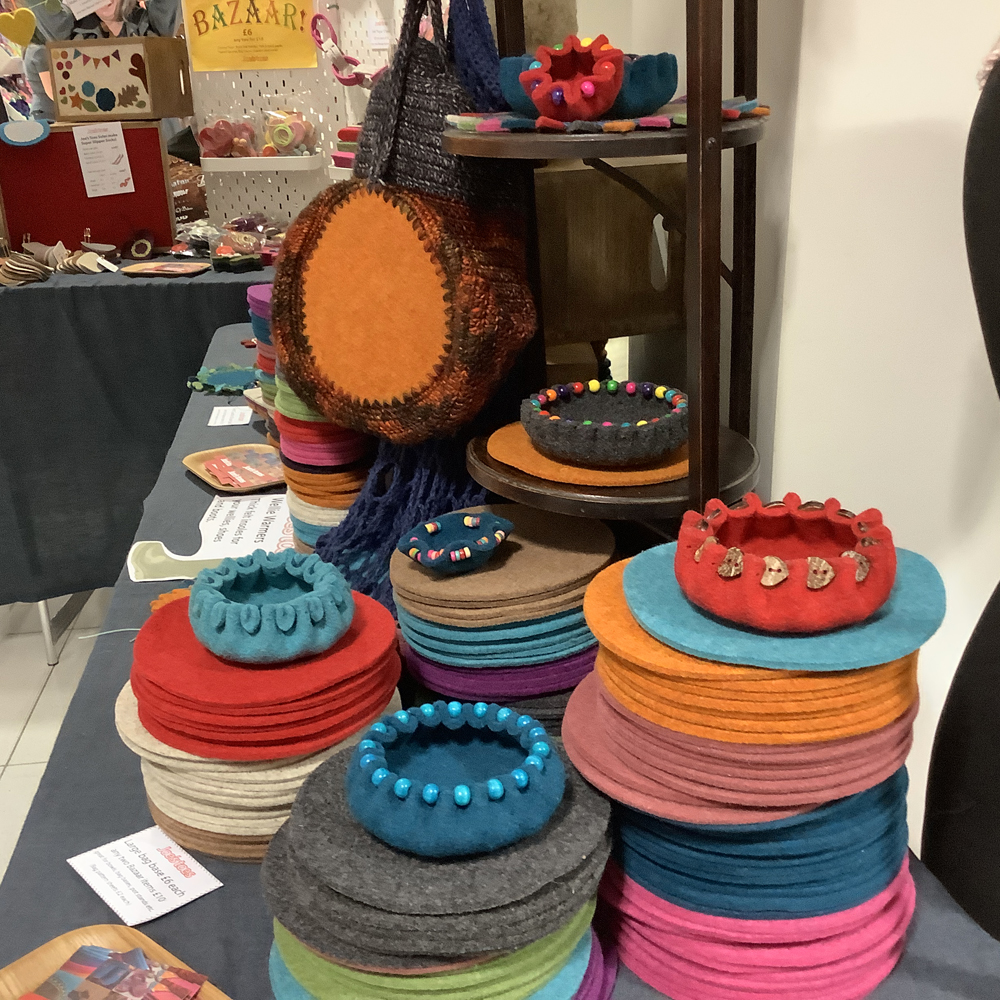 Amanda who runs Joe's Toes had used some of their felt bag bases to make small bowls. She decorated these with smaller felt items and beads around the outside and inside. There was something about the bowls that just caught my imagination.
I initially just bought a couple of the felt circles to try for myself. I made one for my mum for Christmas and one for myself. I keep all my knitting notions in mine on my coffee table and my Mum uses hers on her dressing table for jewellery. It was after making these we thought they'd be the perfect size for the shop too!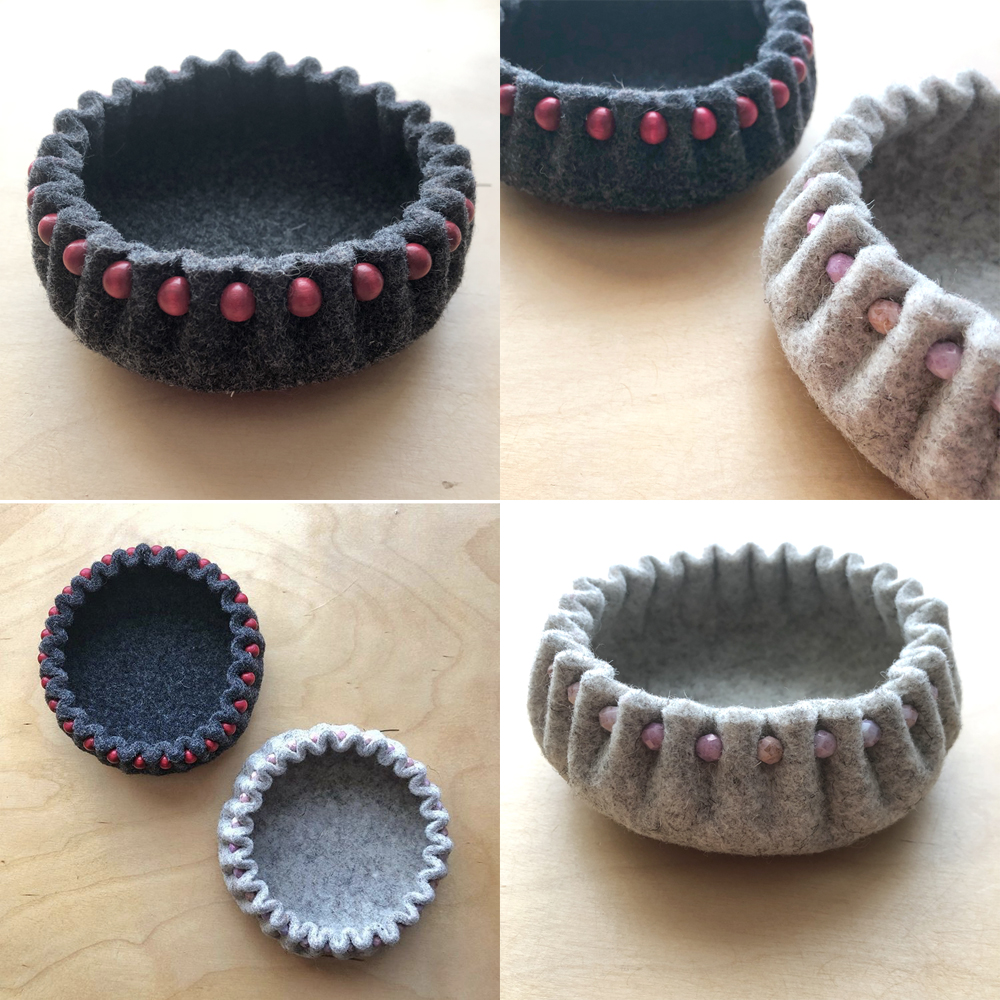 They're really fun and simple to make so we decided to host a demonstration as part of the activities for our 20th Birthday party. As I suspected the bowls went down really well! I love that they're a great mix of a fun quick craft, which you can adapt and play around with, as well as producing something practical.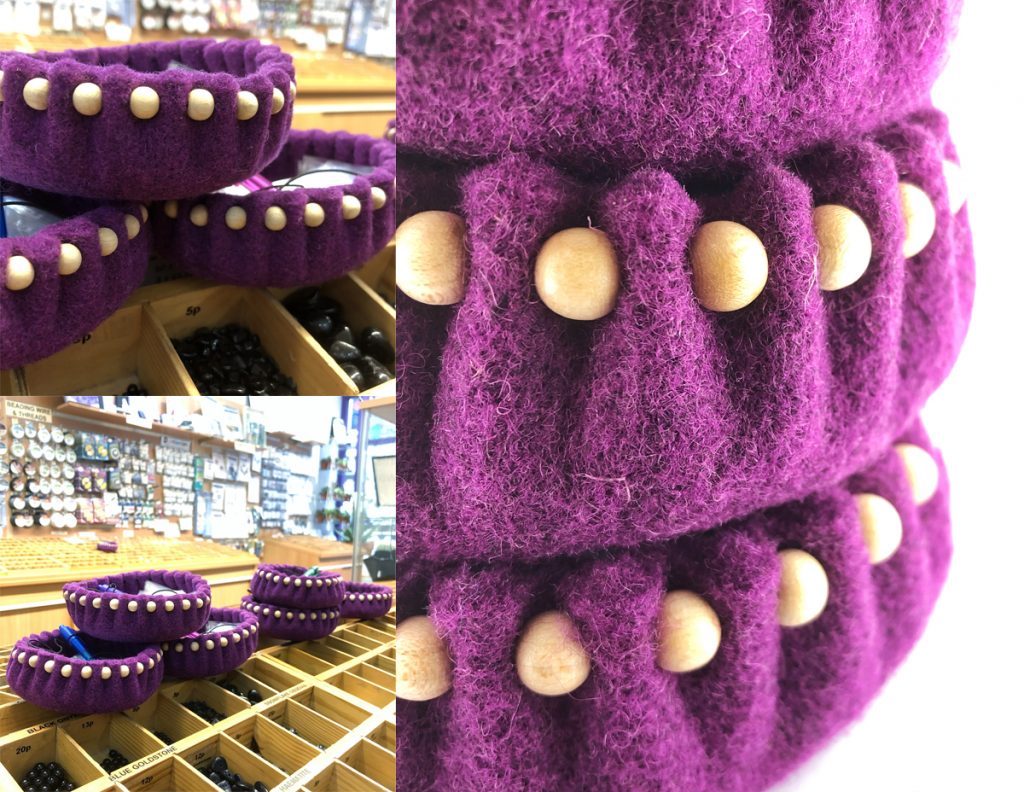 As I know not everyone was at our Birthday celebration, I thought I would film the demonstration for you all to see. I played around a lot to try and find the ideal size of bead. Which I discovered is 8mm to make the simple pinched in bowl, like we have in the shop. So I started with that and then I show you a few variations you can also try.
The felt bases are available from Joe's Toes here. They're available in 10 colours. I've used our 8mm wooden beads for the simple bowl design, with S-Lon thread and a yarn and wool needle. I like to use thread that matches the felt so it blends in and makes the bead stand out more.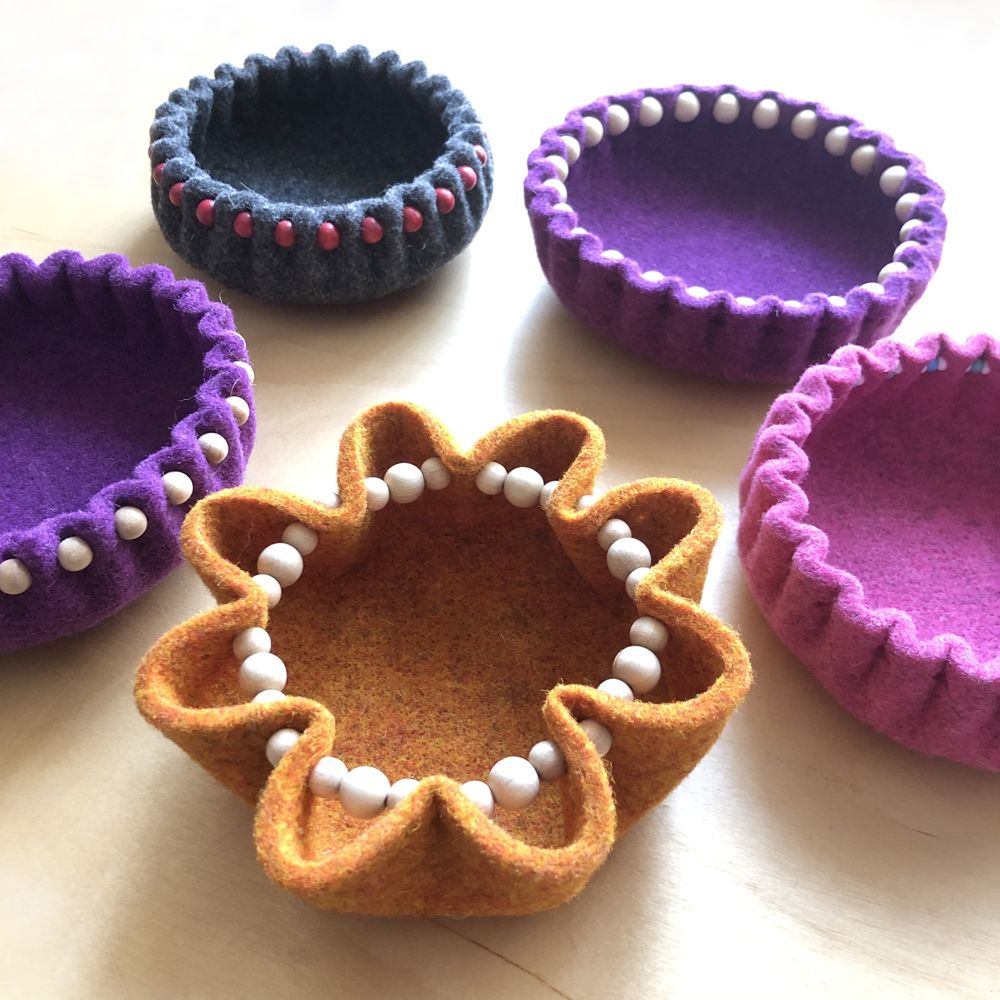 These are some of the variations I made and show at the end of the video.
I really enjoyed playing around with these and trying different combinations. We'd love to see your combinations and versions of the felt bowl. We now also sell kits so that you can buy everything you need to make your bowl as simply as possible, available here.

Thanks for reading, you can follow us on Instagram at @TheBeadShopNottingham and you can also find Amanda @thosejoestoes
Use #TheBeadShopNottingham to share your creations with us.
Happy Crafting!