Hi it's Hana here, I've noticed recently that we're getting more people coming to visit us from outside Nottingham. I'm not sure if it's because there are now less bead shops in the UK or because beading and crafting are becoming more popular. Either way we often get asked what else there is to do and see in Nottingham so I thought share some of my favourite places with you.
I've opted for my top 20 as it's The Bead Shops 20th birthday this week and we're in 2020. There are however loads more places and as everyone who has ever talked to me knows I'm passionate about independent retail in Nottingham so please get in touch if you'd like more recommendations!
I've tried to group businesses together by area to make visiting easier.

1. Watson Fothergill Walk, I have a huge love of Victorian architecture and Nottinghams buildings (more on this in my next blog post on the history of The Bead Shops building at 7 Market Street). I discovered a few years ago that most of my favourite buildings in Nottingham are built by the same architect so I went on one of Lucy's tours of his buildings. It's a fantastic way to spend a couple of hours strolling around the city, in fact I'm going to go a second time with my Dad when I can pin him down to a date! watsonfothergillwalk.com
2. The Dice Cup on Mansfield Road, is a friendly board game cafe with a fully vegan (but varied enough to be enjoyed by all) food offering. They have a huge range of games suitable for all ages and abilities and are always willing to help you out with choices and instructions. Adults pay a small entry fee. facebook.com/thedicecup/
3. The Natural Food Company also on Mansfield Road is a traditional health food shop which also sells hot and cold veggie and vegan snacks. thenaturalfoodcompany.co.uk
4. Knit Nottingham on Trinity Walk is a fantastic example of everything you need in a yarn shop. Eleanor is hugely knowledgable about knitting and crochet and incredibly patient (she was a life saver when I decided to knit a lace cardigan for my wedding – not only helping me find the best yarn for it but also there when I got really stuck!). knitnottingham.co.uk
5. Tuckwells cafe are located below a hairdressers and yoga studio on Upper Parliament Street, they always greet you with a warm welcome and have a really chilled vibe and excellent artwork. facebook.com/tuckwellco.ffee/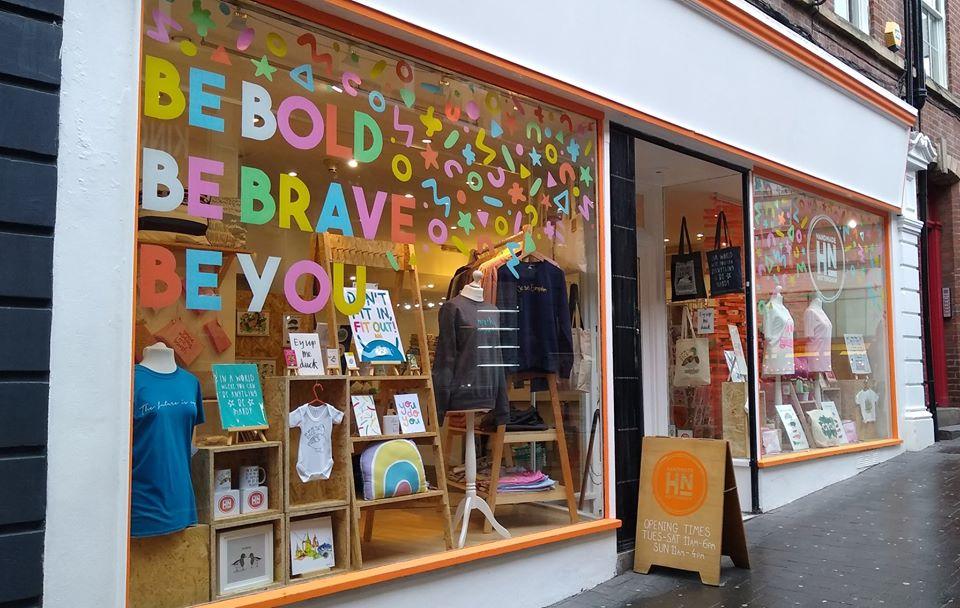 6. Handmade Nottingham now in larger premises on Kings Walk they stock a large range of gifts from indie designers. I've never failed to find a gift for even the hardest of people to buy for. From prints to t-shirts for kids to stunning jewellery Rhea stocks a perfectly curated range. My favourite items have to be the pin badges and felt cacti though! www.handmadenottingham.com
7. Tough Mary's Bakehouse – you haven't lived until you've tried a croissant from here! I'm serious though Kate at Tough Mary's is the most talented baker I've ever met and all of her food is delicious. She has just expanded into the shop next door on Derby Road so now have more seating, an expanded menu and proper coffee. www.toughmarysbakehouse.co.uk
8. Windblowers also on Derby road provide quite a shopping experience, they have an incredible selection of sheet music and wind instruments. They're also talented instrument repairers and all round lovely people.
windblowers.com
9. The Arboretum, is a beautiful Victorian park just on the edge of the city centre (but only a 5/10 minute walk from The Bead Shop!) that now benefits from a cafe in the old park keepers lodge. I take a detour through here every morning to visit the resident ducks and have been bringing my daughter here for picnics since she was little. It's beautiful all year round but especially in the spring when tiny fluffy ducklings wander across your path. www.nottinghamcity.gov.uk/1620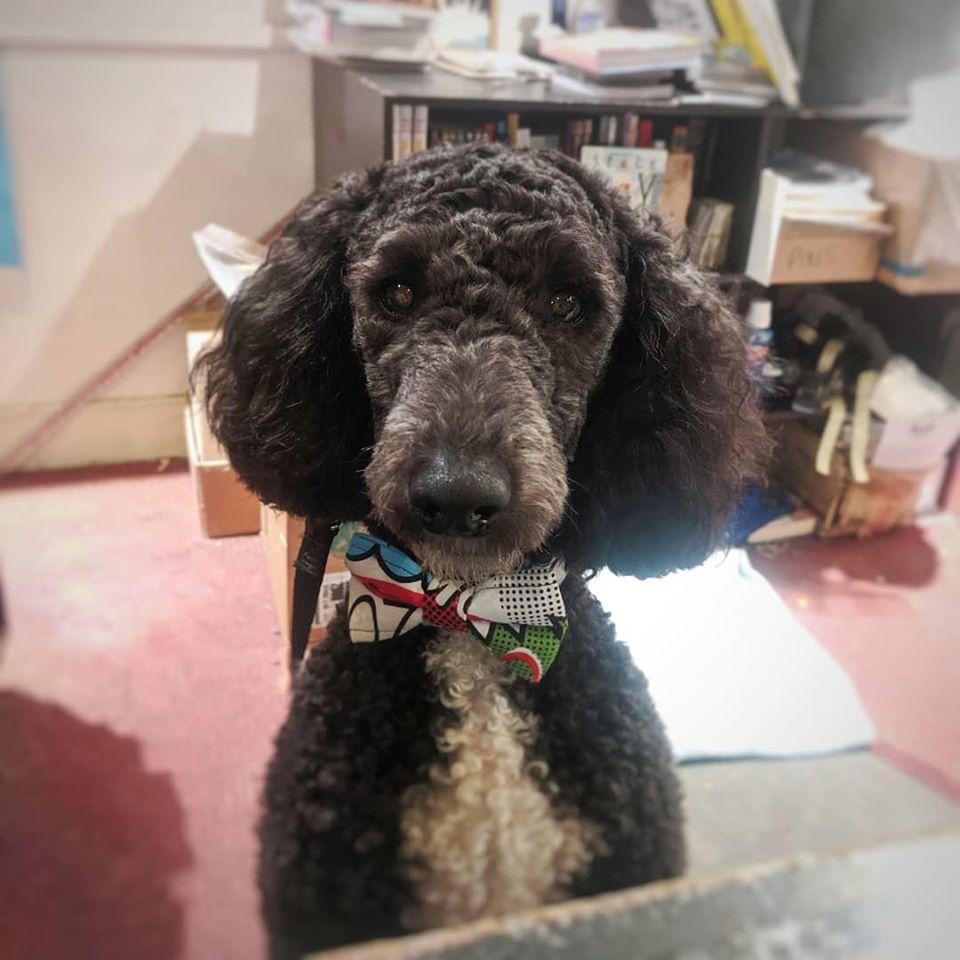 10. Page 45 are our lovely neighbours on Market Street and officially have the best shop dog in Nottingham as well as the best selection of comics! They also stock a great selection of kids books and are always happy to make recommendations.
www.page45.com
11. Malt Cross & Shop Zero on St James' St. The Malt Cross is in my opinion the best pub in the city. A lovingly restored Victorian music hall with a vast glass ceiling and balcony seating. They do a cracking Sunday roast as well as a selection of real ales and hot and cold soft drinks. They also offer heritage tour of the building, which is a brilliant way of seeing some of the caves Nottingham is famous for. The building is also home to Shop Zero; an innovative zero waste shop selling unpackaged ambient foods, personal care items, household goods & gifts. www.maltcross.com and www.shopzero.co.uk
12. Dukki are also located on St James' Street and sell unique gifts with a local slant. If you've ever wondered what a jitty is or what "ay up me duck" means this is the place to head. www.dukkigifts.co.uk
13. Kitty Cafe on Friar Lane are a cafe/cat rescue centre/cat therapy stop! They offer a selection of hot and cold drinks and food with vegetarian, vegan & gluten free options. Most importantly though are the comfy sofas and enchanting felines that are free to wander around the cafe. www.kittycafe.co.uk
14. No.Twelve (formally 12 Houndsgate) is now located just round the corner in Eldon Chambers. They still offer their incredible veggie and vegan brunch menu now with the addition of plant based fine dining in the evening. If you're looking for somewhere to enjoy some healthy and delicious locally sourced food then look no further! www.no12houndsgate.co.uk/
15. Ugly Bread Bakery is located on Carlton Street in the Hockley area of Nottingham. They serve really good value freshly made pizzas, filled sandwiches and salads, perfect for grabbing lunch if you have limited time. They also offer great fun pizza parties! www.uglybreadbakery.co.uk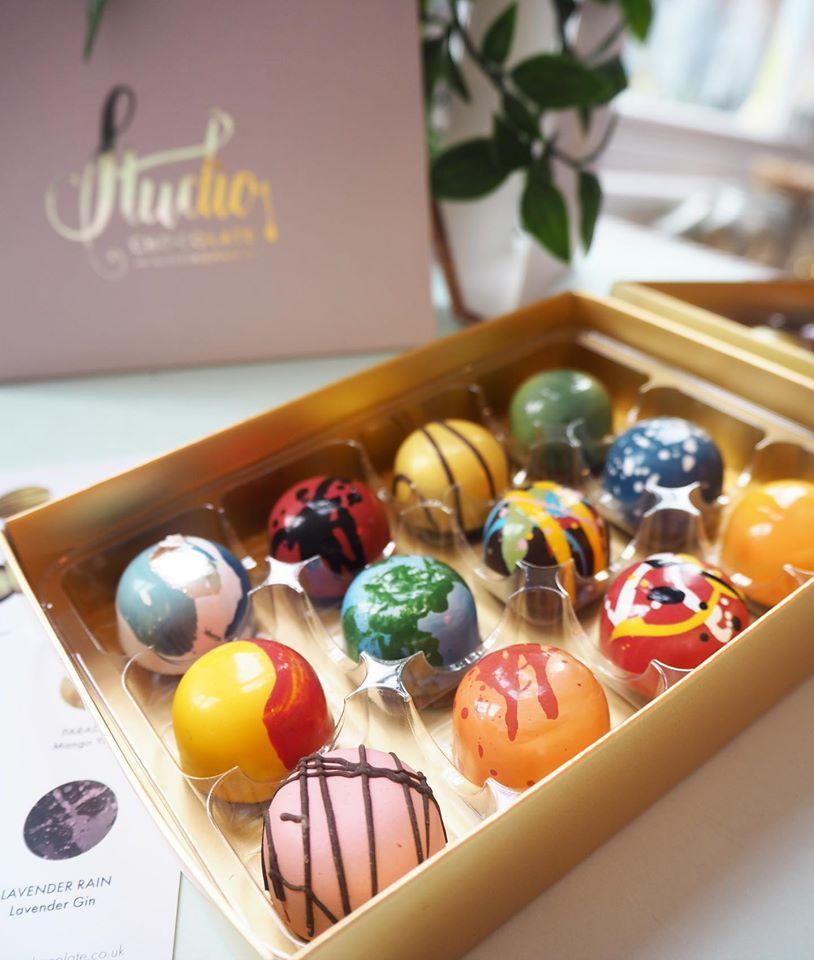 16. Studio Chocolate in Cobden Chambers hand make chocolate masterpieces. Their chocolate truffles are brightly coloured pieces of art that are almost too stunning to eat. If you visit make sure you pick up one of their chocolate bombs, when you add hot milk they melt into the most incredible hot chocolate you'll ever try! www.studio-chocolate.co.uk
17. The Kitchen on Pelham Street serve fresh breakfasts, salads, sandwiches and more. They always have an impressive selection of cakes with gluten free and vegan options (the vegan chocolate cake is to die for!) www.pelhamstreetkitchen.com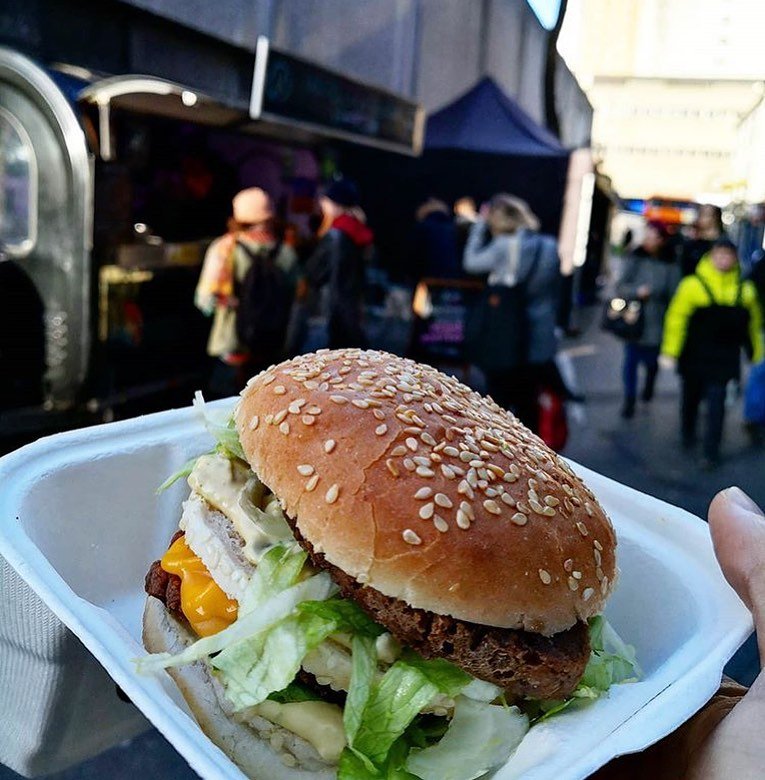 18. Mocky-D's is a street food vender and can be found on the corner of Clinton Street East & Lincoln Street and is my Friday treat! They serve vegan fast food and it is amazing how much flavour they can pack into a burger or a kebab. I'm always spoilt for choice and end up buying more than one (my favourite is probably the no.9 burger). Ben and Clare are always happy to see you and are very passionate about their food which is all homemade www.facebook.com/mmmockyd/
19. Sneinton Market and in particular Blend cafe. The area is full of exciting designer makers and the cafe is my favourite place to sit and work; it's bright airy and the coffee is delicious www.blendnottingham.co.uk
20. Hopkinsons is located on Station Street opposite the train station and is a cornucopia of independent businesses, there's a bar, a café, Dash vegan; a zero waste & vegan supplies shop and a hairdressers. That's as well as Hopkinsons themselves where you can find antique and vintage everything from clothes to furniture, even typewriters (the only thing on my daughters Christmas wish list one year!) www.hopkinson21.co.uk
Have you visited Nottingham? What were your favourite finds?