I was going to be teaching a series of craft workshops for kids during the Easter holidays at Handmade Nottingham. Unfortunately Covid-19 has other ideas so these have been postponed until the Summer holidays. However I thought as everyone is going to have to be creative in keeping their children entertained at home it would be helpful if I shared the projects with you.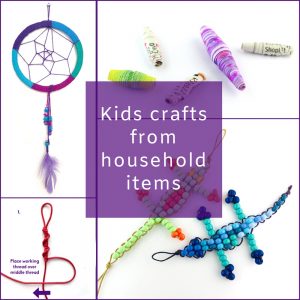 All the activities have been designed to make use of items that you might already have at home in your craft stash. I've also focused on recycled and repurposed materials to keep the costs down.
These projects are suitable for ages 5 and older, with varying degrees of help.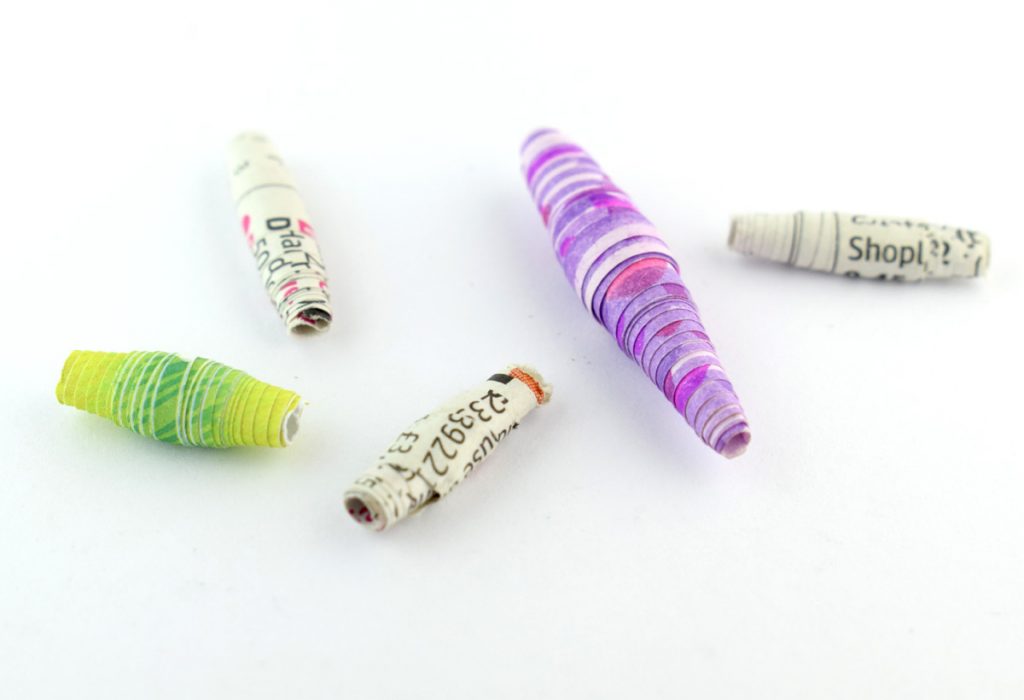 Make your own paper beads and turn them into a necklace. In year 4 at my daughters school the children were set a challenge to make items to sell to raise money for Emanuel House (a charity working with homeless and vulnerable adults in Nottingham). Leah chose to make paper beads out of recycled paper and make them into earrings and necklaces. They were a huge success and lots of fun to make.
You can use old magazines or newspaper or get an A4 sheet of paper and get creative with coloured stripes, squiggles or spots. I find it easiest to start rolling the strips of paper with just my fingers but Leah finds it easiest to roll them round a cocktail stick. Once tightly rolled use PVA glue to secure them, you can also use PVA as a glaze to waterproof them or leave them to dry and use sparkly nail varnish to seal your beads.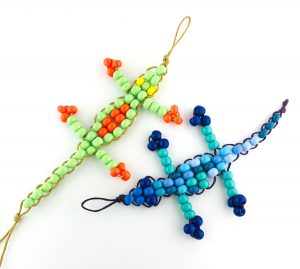 Beaded animals can be made using almost any bead or at a push cut up plastic drinking straws. Glass seed beads or plastic pony beads work particularly well, just make sure the thread you are using fits through the beads twice (we find a stiff cord like waxed cotton works best). We often make these beaded geckos in the kids birthday parties we host at The Bead Shop. Beaded lizards can then be turned into key rings or bag charms. Full instructions can be found on our video here.
You can also make star decorations using a similar technique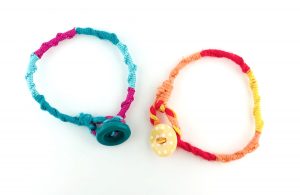 I've always enjoyed making friendship bracelets from colourful threads or yarn. These ones are the simplest ones I've found to teach children and beginners. They are made from three different coloured strands folded in half and simple half hitch knots. You can finish them with just a knot but I've added buttons so that when the kids are eventually back at school they can easily take them off. They're fairly quick to make so why not make several to post out to your childs school friends. Everyone likes happy post especially at the moment.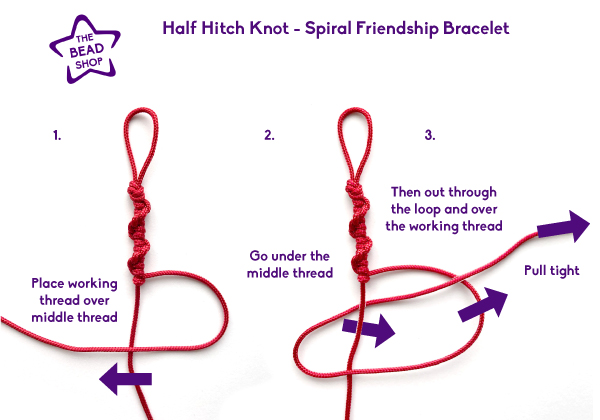 Dreamcatchers were traditionally used to protect sleeping children from nightmares. The idea being that bad dreams are caught in the web and held until morning when the sunlight destroys them. Good dreams however travel down the hanging feathers to the sleeping child. I know my daughter is worried about the coronavirus and finding being away from her normal routine quite unsettling. She seems to be fine most of the time but has started waking up in the middle of the night which is unlike her. We've made these together and hung hers above her bed to catch any bad dreams and reassure her.
We made our dreamcatchers by cutting out circles of cardboard and wrapping them in leftover wool. Leah decided to make the web of her dreamcatcher by wrapping round the hoop at random. I went for the more traditional spiders web design. You could add in beads at this stage or just add some to the hanging cords. I finished mine by glueing on a feather I found in Leah's craft stash but you could make one from card or even by recycling a plastic water or milk bottle.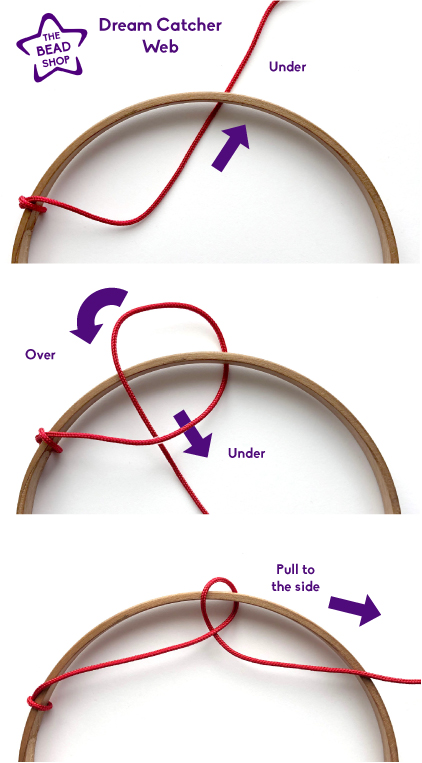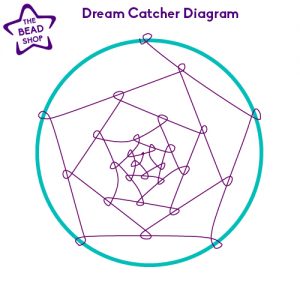 I hope these ideas have given you some inspiration for projects you could make with your kids. I'd love to see what you make by tagging us on instagram or posting to our facebook page.