Hi, it's Steph here to talk about our workshop room. It's a lovely, bright, airy space in our listed Victorian building in Nottingham City Centre. It retains many of its period features like the fire place, coving and picture rail. Though probably its biggest asset is the wonderful, bright big bay window.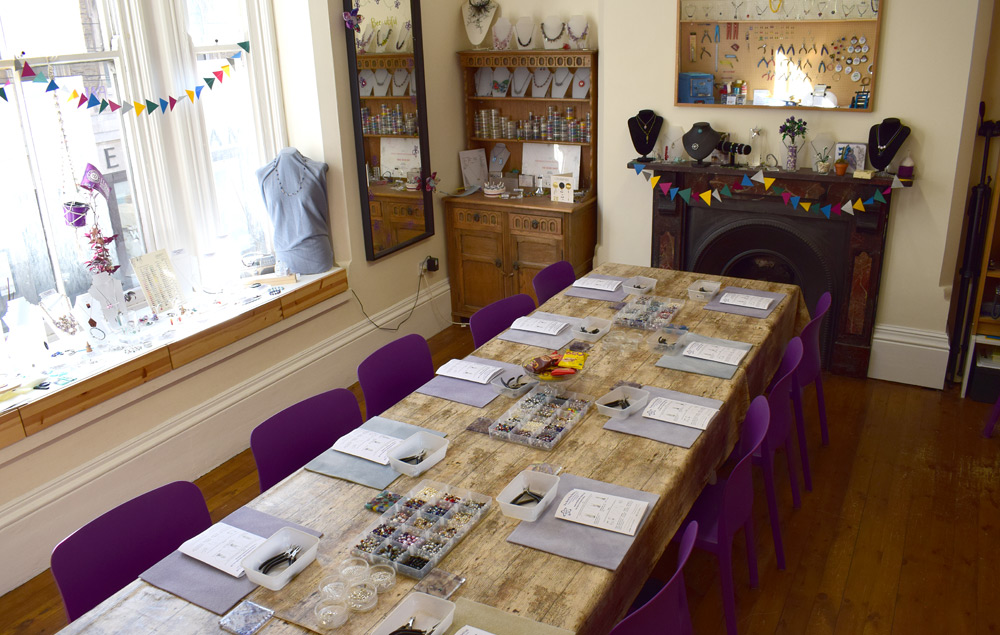 We utilise the space a lot for all sorts of different things, including teaching workshops, Bead & Craft Social, kids parties, hen parties and celebrations. We also run all of our business meetings here, and it's where we do a lot of admin. I have little desk set up in the corner where I plan and schedule the workshops, write instructions and create kits.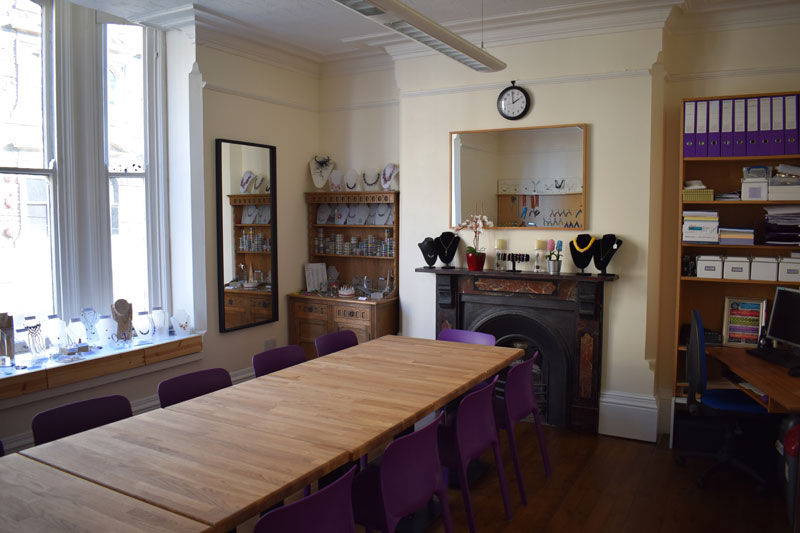 Not only do we use this space to teach our own workshop timetable, you can also schedule us in to teach private workshops for you. This works well for groups like U3A, Round Table and the WI as well as team building exercises, getting colleagues together to do a fun and rewarding activity.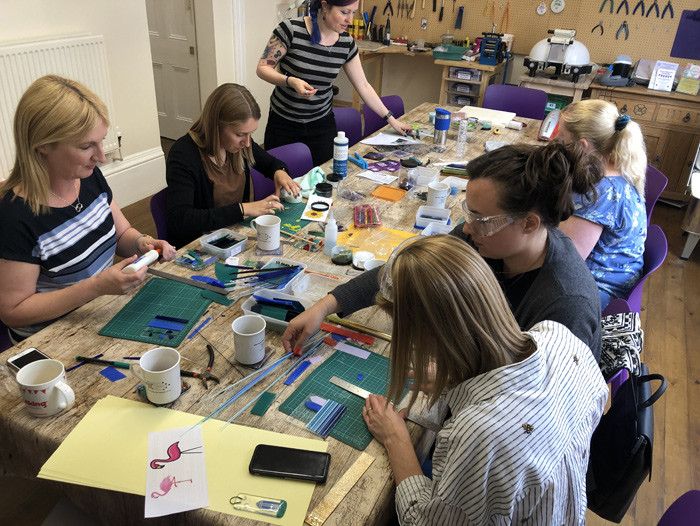 It's open to whatever you want to do. Some people have looked at our time table, and thought, oh, we really fancy doing that? When can we do it? Other people just get in contact to ask if we can suggest a good workshop for 10 people to do in a two hour slot?  We can be very accommodating and we love the variety of groups we've taught over the years.
As well as hosting private workshops you can hire the room yourself. Perfect for a creative person who is expanding their business or runs workshops and needs a space to do so. Our workshop room can accommodate up to 12 people on a craft class. We'd say 8-10 is a nice, comfortable number but if you have more we can accommodate them. You can also hire the space for meetings, not just for creative workshops.
The room can be hired on an hourly, half day or full day basis. The rates are £24 per hour. £60 for a half a day – either 4 hours in the morning or afternoon. Or £100 and for a full day. The hire also includes refreshments, we have plenty of teas and coffee as well as fair trade biscuits. Our staff room is literally just next door, as is the loo, which is very handy.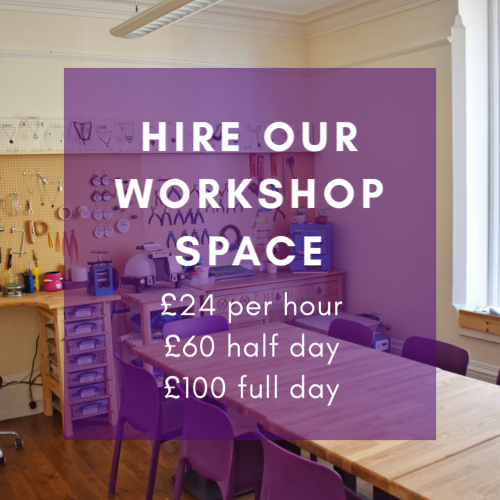 If you would like to have a workshop room tour to see the space for yourself you are very welcome.  Just send us an email or give us a call so that we can arrange a time for you to pop by. And equally, if you're interested in booking a private workshop or having a kids party here, please get in touch.
More information can be found about our kids parties here and our current range of jewellery classes and craft workshops are here.