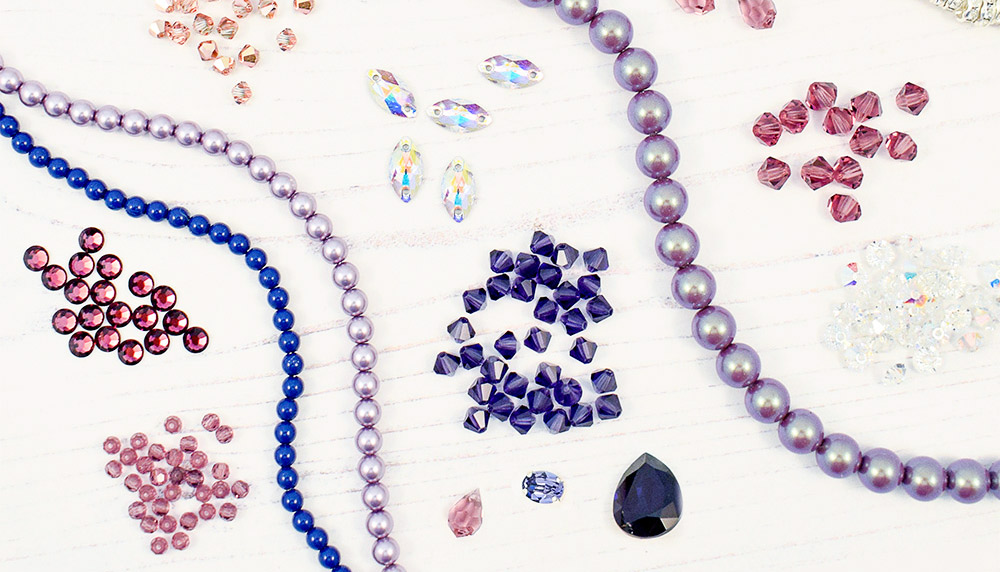 Obviously we were quite shocked and upset by the seemly abrupt decision by Swarovski last year, to stop producing loose crystals for the DIY market. There was lots of initial panicking, from both us, having many kits which use Swarovski components. As well as customers who use a lot of Swarovski in their own businesses, jewellery and bead work. In fact when Hana came off the phone to our Swarovski rep she burst into tears – 2020 was not a good year in so many ways.
However once we'd received our first sample we breathed a sign of relief. The quality of the Preciosa crystals and pearls were far beyond the quality we were expecting. Having not seen any of them up close for possibly 15+ years (why would we, we sold Swarovski). Hana was very pleased to see that the quality had improved vastly from then. So we thought we'd share our thoughts on the Preciosa crystal bead range; our first impressions.
If it wasn't for the fact we were so used to the additional facets on the 5328 Xilion bead. I think we'd have struggled to distinguish between Swarovski's previous 5301 bicone bead and the Preciosa Bicone (Rondelle) bead.
I had my first play with the Preciosa Crystals this week – I've recreated one of our most popular YouTube projects. Previously created with Xilion beads, it's a simple and effective right angle weave bracelet with additional spacer beads. It works brilliantly with 4mm Preciosa crystal bicones too.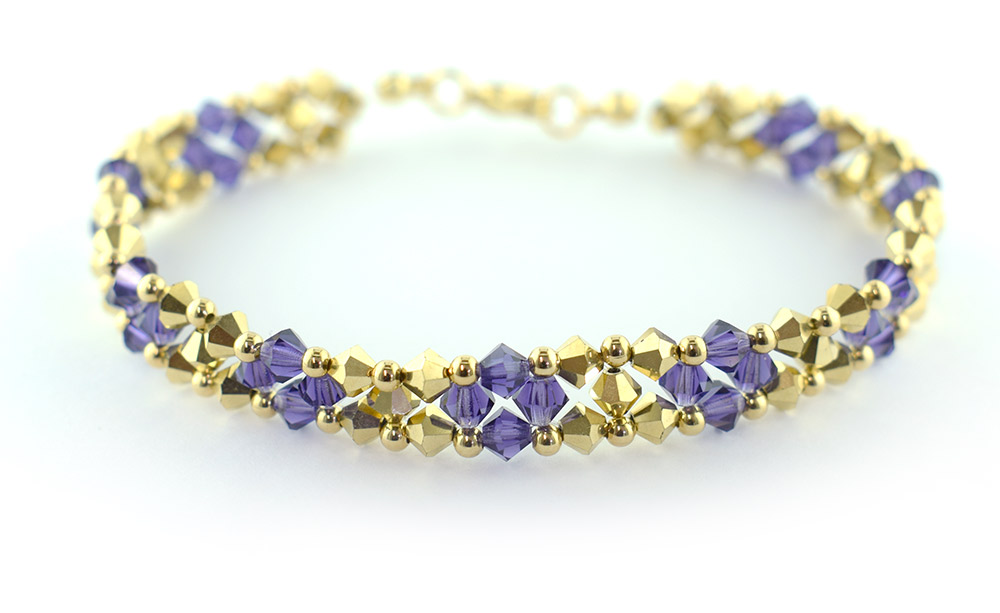 Here I've used the Preciosa crystal beads in sparkling Aurum 2x colour which is almost a cross between Dorado 2x and Light Metallic Gold in Swarovski colours, but if you ask me is a much better gold. It's warm and versatile. It looks great in our regal bracelet combined with Deep Tanzanite which is a colour close to Swarovski's Purple Velvet.
The tricky thing for many will be getting used to the colour range and new names and shades. I am always happy to help you match colours or find the closest match to a Swarovski colour.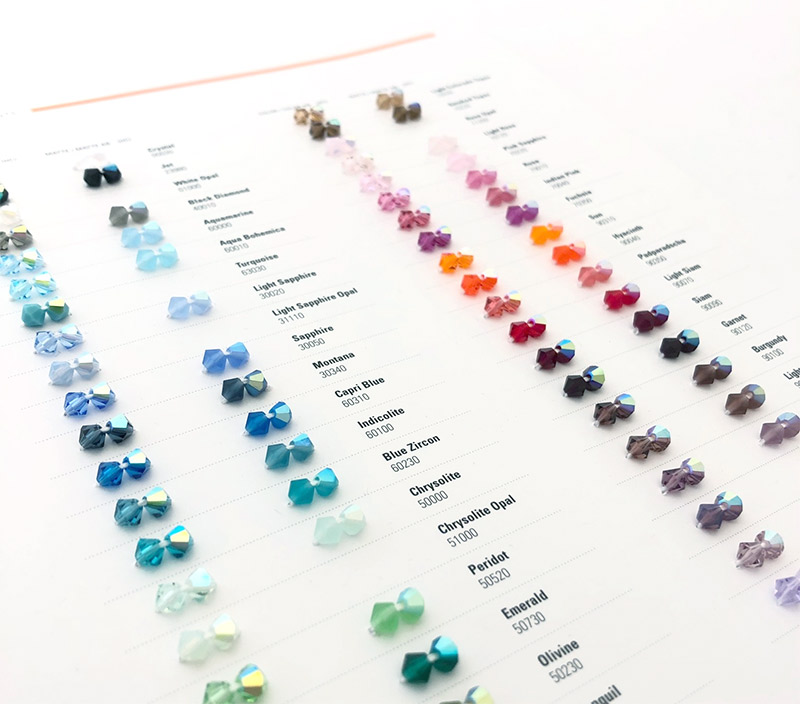 One of our customers, Lisa (from Perfidious Jewellery) has had a play with a few beads and we really appreciated her feedback. Lisa said "Side by Side they're bob on for colour and shape, pretty much impossible to tell apart". She also discovered that that holes were slightly smaller in the smaller beads. For most crafts that'll not be an issue, they fit on headpins and are great for beading. However the 4mm & 5mm do not fit on a hat pins, but the 6mm do. There's inevitably going to be some issues that arise as we've been so used to a specific item. So we'd like to hear your experiences whether they're good or bad as this will help others too.
There is one great advantage to Preciosa crystal bead, and that is price. Swarovski were the market leaders in loose component crystals and there was a very good reason for it. They were always at the forefront of innovation and the price tag reflected that. Sometimes making projects full of Swarovski crystals weren't financially viable. Whereas now we have an excellent crystal without the hefty price which opens up so many more options for elaborate designs.
We're really looking forward to working with Preciosa Crystal beads and we can't wait to see what coming in their new ranges too.